Students walk out for rights
On Tuesday, Nov. 20, around 50 students walked out of their AR class to protest Trump's proposed plans to erase trans people from existence.
"I feel like it's generally protesting Trump and it is showing that the LGBT community isn't afraid," freshman Halena Aquino said,
The date was intentional, Nov. 20 being Trans Day of Remembrance. This move was symbolic, the message getting across as students, allies and those affected by this, stood in solidarity.
Several students showed up wearing pride colors, makeup on their cheeks of various flags and signs with their messages: "Respect my existence or expect my resistance." Students were encouraged to sign a big poster, to commemorate this walkout and to show the numbers.
Freshman Alex Anderson said, "We should have our voices heard and if it means walking out in the middle of class then it we'll do because we deserve to be heard, we deserve to be noticed."
KCTV news also appeared, covering the walk out and interviewing students on why they were out and what their thoughts were on Trumps moves with Title IX.
"I think that's amazing, having something that people all over the city watch covering the things that we did for the community and showing their support means a lot because we're gonna be heard," Anderson said.
Then, senior Avery Fox was introduced. He made a speech about his own trans experience and the depth of what would happen if Trump was able to do what he is trying to do. All students out there giving him their full attention as his words showed their weight.
"To protest the proposed amendments to Title IX, the sex that it says on birth certificate is what you'll have until you have a genetic change, that just on so many levels, on a biological and moral level is just inaccurate," Fox said, his reason for helping organize the walk out.
Even students, who didn't attend, said  believe that this was important, that it sent a message.
Freshman Haydenn Gallagher said, "Yea [it is important], it helps to see who is like you in a way, if you have any issues confused on something you could go and talk to someone who has gone through something close to your experience and get help."
About the Writer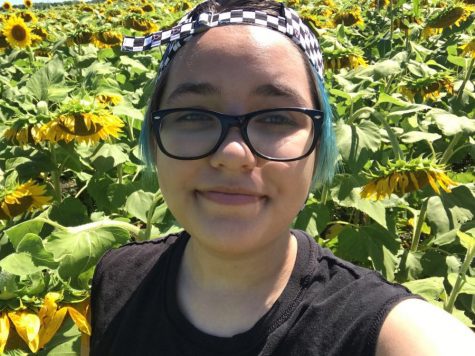 Luka Ashton, NorthmenNews Editor in Chief
Hi! I'm Luka Ashton, I'm a junior and this year I'm the editor in chief for NorthmenNews! I joined staff last year as a staffer to continue learning about...