Chief of Staff Selected
The NKCSD board has officially selected the next superintendent. Starting July 1, Rochel Daniels, Ed.D. will take on the role of chief of staff, shadowing the current superintendent, Dan Clemens, Ed.D., before his retirement in July 2024.  Daniels will take on the role of superintendent after her predecessors retirement.
"
I am honored, humbled and excited.
— Dr. Rochel Daniels
"I am honored, humbled and excited. It has been overwhelming in the best of ways," Daniels said.
Daniels has been involved with the NKCSD for 24 years in various positions and is currently serving as the Assistant Superintendent of Organizational Development. Daniels has experience in education having worked as a teacher and public-school advocate. She began teaching at Oak Park in 1998, as a social studies teacher, after graduating with a degree in social studies and Spanish from Missouri State University. She later earned her doctorate from St. Louis University.
"She's been close to these topics before but is looking at everything with a new lens during this transition," Clemens said.
In her current position she oversees leadership development and communications for the district. She has managed bond campaigns, district boundary changes, and organized "straight" feeder patterns for each high school. meaning all students at one middle school attend the same high school. The responsibilities of succession planning and leadership development have helped prepare Daniels. These responsibilities allowed her to get an in-depth look into all aspects of the district.
"This broadened perspective helped me further my knowledge and comfort level with other aspects of the organization," Daniels said.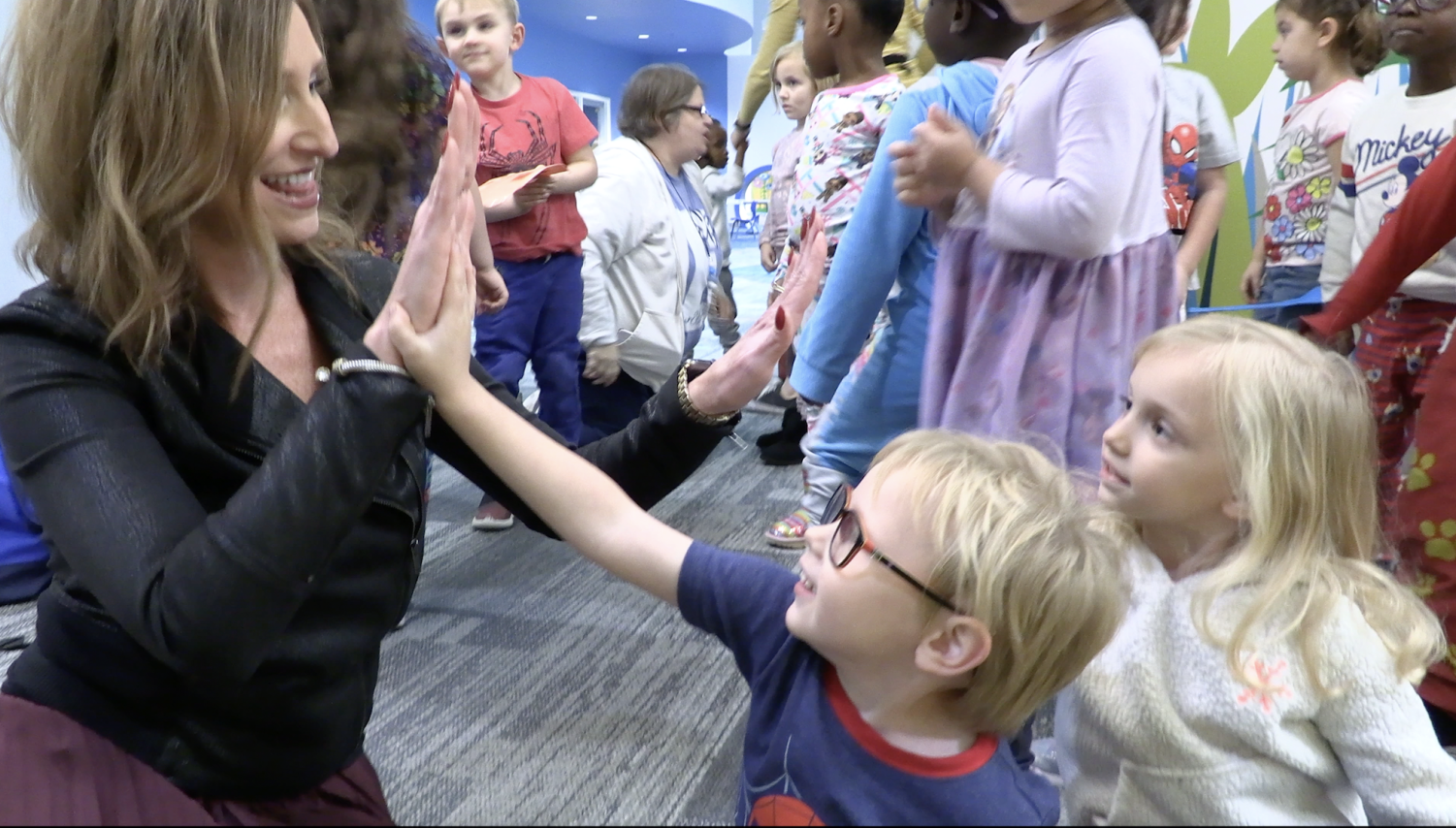 The Board of Education did extensive research to determine the next superintendent. Specifically looking into candidates' education, experience, and competencies. Community forums were held to determine what parents, the public, and students wanted in a new superintendent. The candidates themselves had to take multiple assessments and give a 20-minute presentation to the board. Daniels was then interviewed again, after her presentation, for over two hours.
"There was nearly a month between the interview and announcement. I was practicing patience like never before. I was probably more relieved to finally have an answer than I was surprised," Daniels said.
Daniels said she plans to continue to Clemens' practice of asking, "What's best for students?" She wants to continue investing in established parts of the school district while adjusting with the growth of the student body.
"We have a standard of excellence that must be maintained in all we do," Daniels said.
She says this standard of excellence expands to all parts of the district including the achievements and involvement of students. Giving teachers support and making sure they feel valued and heard while amplifying the student voice were other goals of hers.