Cross country: Why You Should Join It
Come as you are. Levels, shoes, clothes – just run.
"Cross country is a sport for vulnerability levels, there are no cuts," said coach Matthew Sulzen.
"
I do it personally to like stay active and fit because it's fun to hang out with friends and stuff like that
— sophomore Julianna Verhulst
Cross country is an accepting sport. Athletes don't need to run at a certain speed to participate.
"Typically, the shoes you need are trainers for the long runs and workouts that we do," said senior Aidan Kendrick.
There is no strict requirement for running shoes. They should just be comfortable to run in.
"Clothes are not as important as long as you have something you're comfortable in," said sophomore Juliana Verhulst.
Clothes that are comfortable to run in consist of t-shirts and running shorts are recommended. Jean shorts are not the best to run in.
"Running in the races can be scary and exhilarating at the same time," Kendrick said. "At the varsity level it becomes really competitive, and it can be very strenuous."
Racers look forward to races. Some said the races can be scary because of the running dynamic.
"At the end of the day, it's still fun because you're racing alongside people that enjoy it as much as you do," Kendrick said.
The cross country races are within the state and are hosted on Saturday mornings. It is a big thing for racers of all kinds.
"They're always usually on a Saturday morning. They're all over the place. We go anywhere from Columbia, Missouri, to Ray-Pec or Kearney," Sulzen said.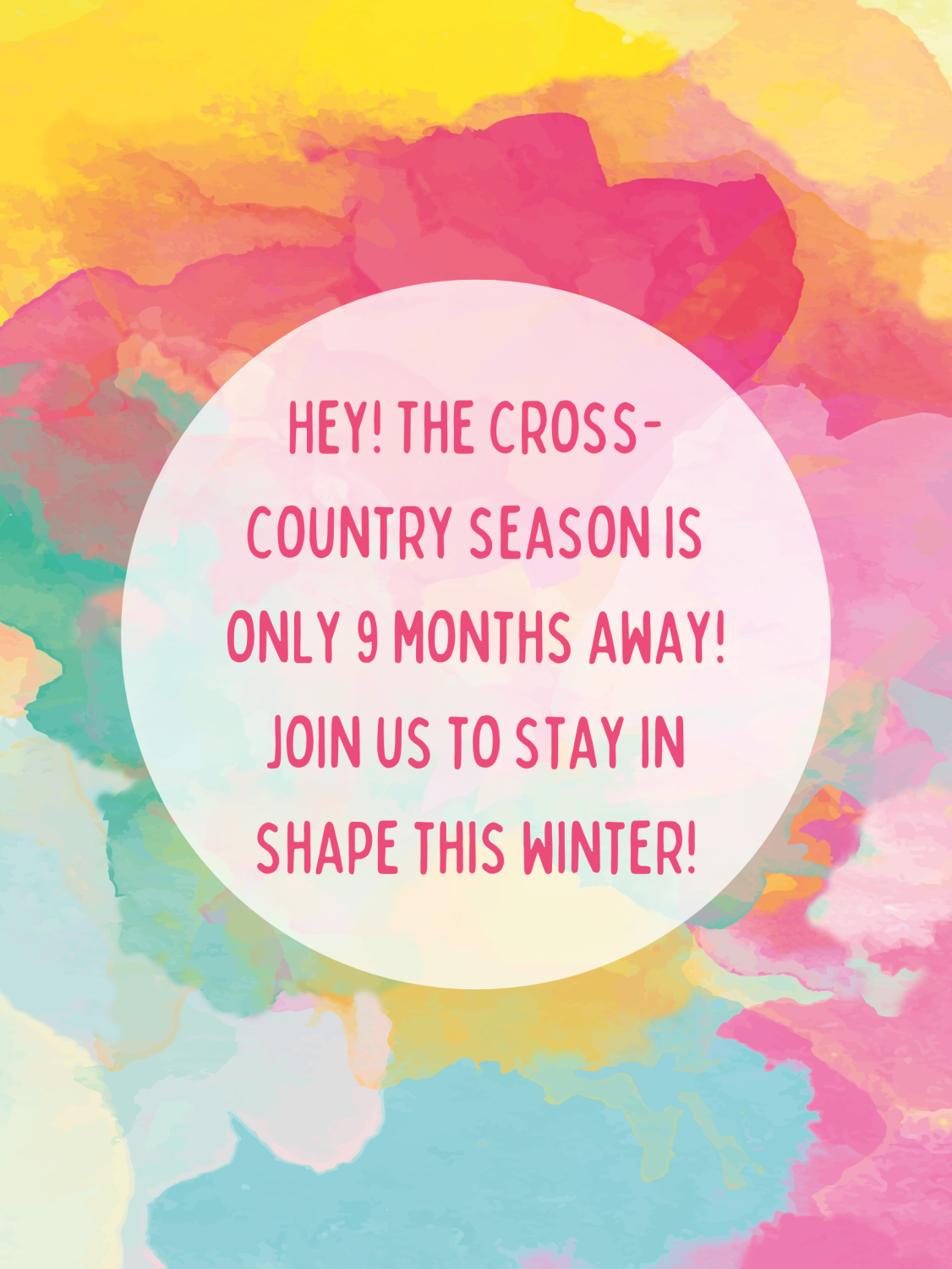 "Next year, we might change things around and head out to Lawrence for a meet or other places."
The cross country race locations may get changed next year. This will be a new opportunity for those who have been racing and those that may join cross country.
"We have different uniforms," Sulzen said. " "We have the varsity uniforms, JV uniforms and then sometimes the varsity gets two uniforms. One for like the special meets or the postseason meets kind of make those a little better and are more meaningful to the athletes."
The people on the cross country team are very kind and accepting, regardless of social status. This makes it more fun for those who enjoy hanging out with others.
"I do it personally to like stay active and fit because it's fun to hang out with friends and stuff like that," Verhulst said.
One of the ambitions cross country athletes have is to get a better time than their last race. It's something that they train hard for.
"My goals are to always beat my PR, (my personal record), and to always do better next year," Verhulst said.
It is also important to note that athletes usually train in the summer before the season starts. Some said it's important to do so.
"I think it is because I didn't do some conditioning last year and I wish I did," Verhulst said.
She added:
"Don't treat it like an after-school thing," Verhulst said. "It's going to take up more than just after school. You have the meets and you have stretching you have to do at home."
"Don't be afraid to come out and try," Kendrick said. "I think the biggest misconception is that we just start out instantly with long distances. The coaches will work with you and your skill level and kind of determine what works for you and then kind of build you up to the point where you'd be able to run as our typical 5k race."
For those that are interested in joining the cross country team:
"They can just contact me, coach [Sarah] Lorenson, or coach [Tina] Rumsey and talk more about it, but we're welcoming for all; and you can just show up at some time and join us with a physical," Sulzen said.