Wake up, people, COVID has consequences
The week leading to Tuesday, Jan. 4, I  frantically tried to prepare everything I could possibly need for my surgery. Blood work, multivitamins, antiseptic wipes, a plane ticket and hotel room for my mom were just the tip of the iceberg.
Imagine my frustration when I finally had everything ready and prepared myself mentally for my surgery and then found my correctional surgery for my scoliosis was canceled just nine hours before I was set to have it. After months of preparing mentally, physically and most importantly emotionally, it felt like it was all for nothing.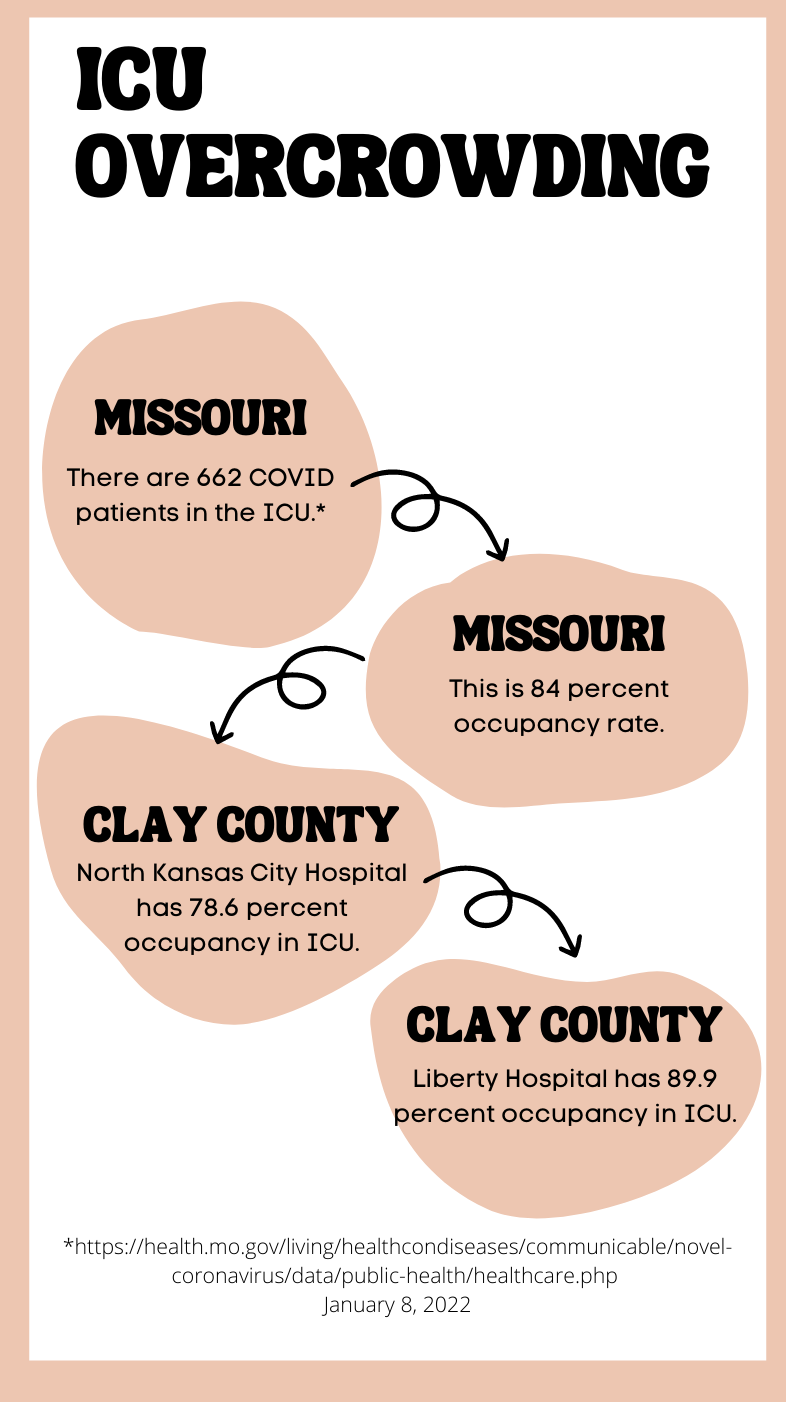 The moment my parents first told me, I thought they were joking and then I was in a state of pure shock for at least two days after that.
I am far from the only person in this situation. I've heard stories of dozens of people whose elective, but still very important, surgeries have been postponed many times with no end in sight due to overcrowded hospitals. Just because a surgery is considered elective does not mean that it is not significant to improve the quality and well-being of someone's life.
For the last two years, I have been experiencing significant pain in my back as well as severe leaning issues.
The only option that ensures I am able to focus on my day-to-day life rather than the large quantity of pain is a bulky, uncomfortable brace that is a hassle to put on every morning. Without this surgery, this pain and brace could be my life for years to come.
Imagine my additional frustration when I opened  my phone the day I was scheduled to have surgery and there was an announcement stating masks were no longer required at our school.
It felt like an insult, the school was saying, "Sure, your surgery was postponed but also COVID is over and we don't wanna be safe." It became even more hurtful when I returned to school the first day after break and everyone talked about how excited they were about not having to wear masks although it didn't last very long. In that period of time, I had to fight back my emotions and disregard everything that had happened the week prior.
Possibly the most asinine thing I heard someone say was that somehow masks weaken your immune system, so by that logic it would be safer for us to go without masks. I am the first one to admit masks are extremely annoying and an inconvenience however we can not be spreading misinformation just because we find them annoying.
My new date is set for Feb. 22.  At this point unfortunately, I am expecting the worst, hoping for the best so that I don't get overly disappointed and discouraged.  My family and I will continue to follow restrictions to ensure that I am safe, and I ask everyone to please be considerate and do the same.