Join the Log
The Northmen's Log is a class where you have the opportunity to be creative and help create the school's magazine.
Other activities in The Log include social media posts on NorthmenNews' Instagram, as well as stories on this NorthmenNews website.
"You learn to be an effective communicator," journalism teacher Christina Geabhart said.
This class offers a lot of learning experiences.
"We write stories take photos and design pages," senior Rachel Prate said.
Others agreed.
"We work with peers to harness our creativity," sophomore Ben Place said.
When joining The Log, students can look forward to working with classmates, having creative freedom, and interviewing the people of Oak Park. Each magazine issue starts with a Story Pitch Day, a day staffers brainstorm story ideas for the issue. Then they interview, research, take photos, write and design. They also have a late night where dinner is provided as staffers finish up the spreads for the magazine. All spreads are presented and everyone looks through them for errors and or edits.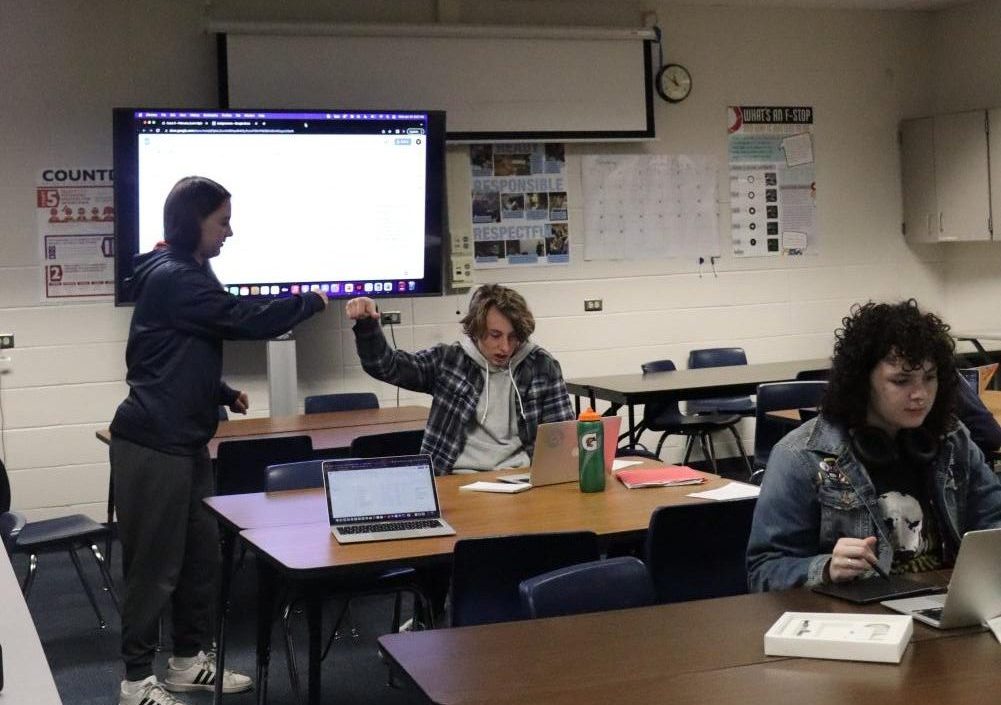 The Log family is a great class to find new friendships and unleash your creativity. The class makes an effort to bring one another together with fun team-building exercises, where everyone practices photography, writing, designing, and editing.
They welcoming everyone who wants to join. If you're interested talk to your counselor about joining this class. If you have more questions about The Log talk to Geabhart in room E134 or email [email protected].