Learn The BSU/Diversity Community
The laughs echoed through Oak Grove as the Kickback continued last Friday night.
BSU hosted a Kickback event at 5 p.m., Friday, Sept 16, at Oak Grove Park. BSU is a branch of the Diversity Club. Most of the people who attended, heard about the Kickback through friends in the BSU and or the Diversity Club.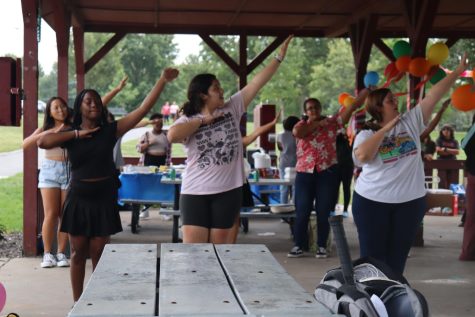 Senior Hafsah Khan said, "The community is tight knit and diverse."
The community is open to everyone, they welcome everyone with open arms.
"It's like one big family," BSU and Diversity Club sponsor Tuwana Williams said.
The OP Step Crew had a couple students come to the Kickback and teach moves.
They also showed one of their favorite routines. This brought a lot of laughs and really brought everyone out of their shells. Everyone was dancing and following along to the OP Step team's routine.
There was only a handful of people who were interested and joined. Joining the Diversity Club is a good way to support or showing up to the events helps too. The group said membership is open.
"We need more people," said senior Sophia Eam.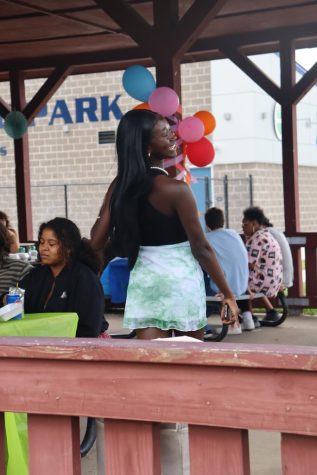 To fund this event, BSU made money from the Culture Fair last school year. They also used some of their personal money. Events are student-organized.
Senior Aida Bah the president of the BSU said, "Management does get a little stressful."
If there was more people to help out there wouldn't be as much stress, according to Bah. Plus, having events like the Kickback seems to be a bit of a stress relief.
If you are interested in the Diversity Club, you can find out how to join through the sponsor, Williams. All clubs officially start during AR on Friday, Sept.23.