Teachers look back
Advertisement
Hang on for a minute...we're trying to find some more stories you might like.
As the end of the school year approaches, many teachers are finishing up their first-year teaching at Oak Park.
"Oh my, it's been amazing [teaching at OP.] The school I came from wasn't nearly as organized, and wasn't nearly as enthusiastic about education," ELA teacher Brian Hance said. "The change has been night and day and I'm excited as can be."
Hance taught for seven years before landing at Oak Park this school year. Oak Park has taught him many things and provides him hope for the future.
"I've learned that students today aren't as checked out as I thought they might have been," Hance said. "A lot of students here are seriously interested in getting their education and moving forward with their lives and becoming successful."
Shane Sandau was also a new addition to the ELA staff this year. Coming to Oak Park has been a huge change from his prior school, which he taught at for three years. Although he misses his old school, he's very happy to be here.
"[The biggest change has been] the support from the administration," Sandau said. "I feel like the administration here has my back as a teacher."
Sandau was also hired on to become Oak Park's new speech and debate coach.  He has made the team one of his biggest priorities.
"My immediate goal here is to make the speech and debate team grow and become more successful."
All of the teachers interviewed agreed that one of the best parts about coming to Oak Park is the family atmosphere.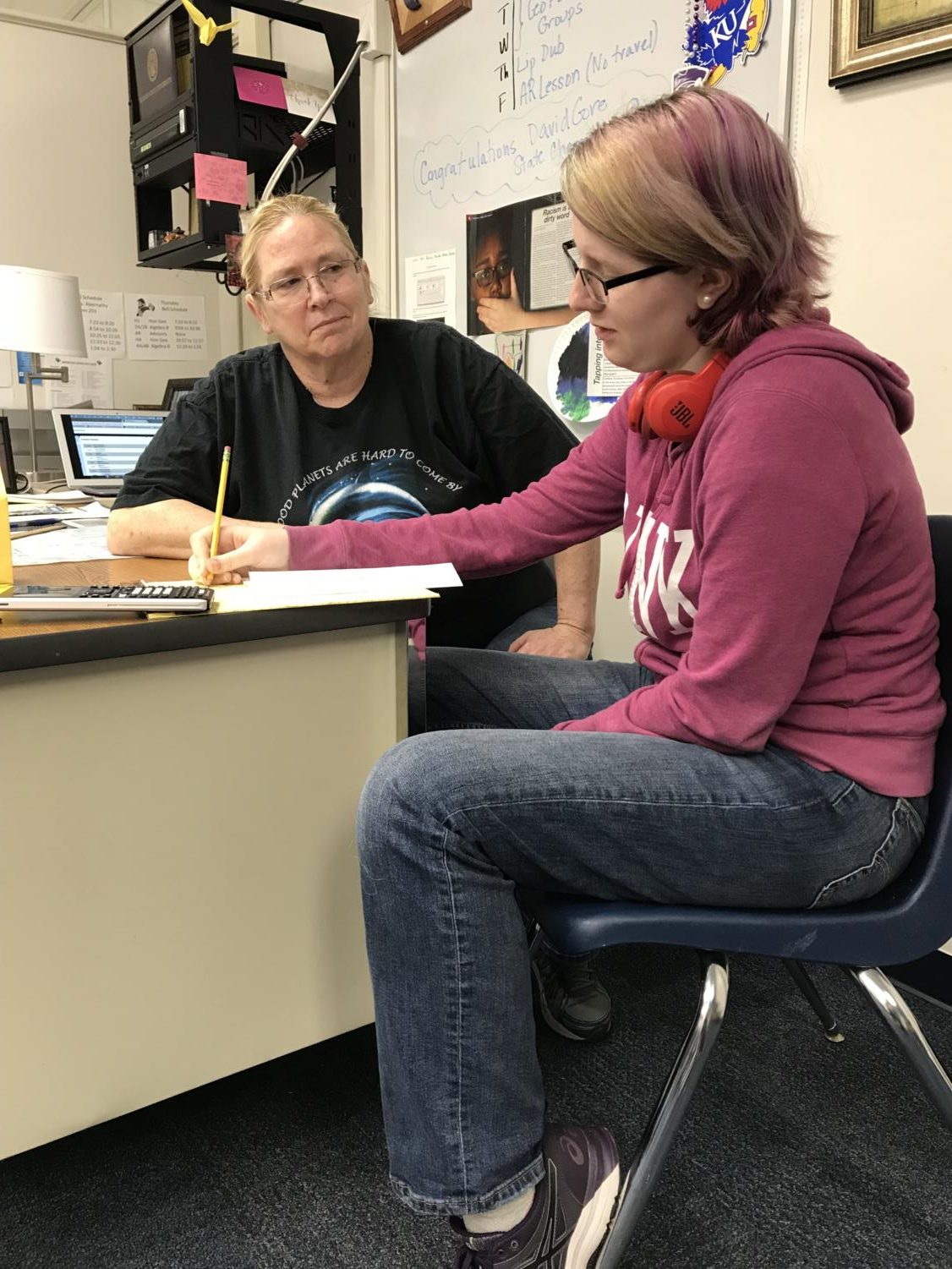 "I feel like when we use hashtag #OPFamily the school really does feel that and believes it sincerely," math teacher Deb Abernathy said. "The school has programs in place and a philosophy that's communicated that makes you feel like you're in the Oak Park family."