Oak Basketball: Physical and Mental Strength of Players
Hang on for a minute...we're trying to find some more stories you might like.
New Coaches
Starting off the basketball season with two new head coaches, Brennon Scanlon, boys head coach, and Zane Tanner, girls head coach.
Scanlon has been a coach for 13 years. He will be coaching the JV, varsity and freshman boys.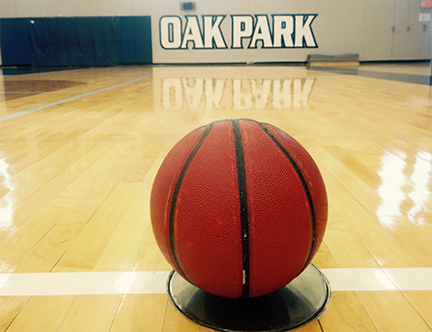 "Leadership from player; players have to lead themselves, it builds a better team with in your team, players have to be leader. A good team has dedication, commitment; be the team player, pride work ethics, and toughness; have a winning mind set," Scanlon said.
Senior's Last Thoughts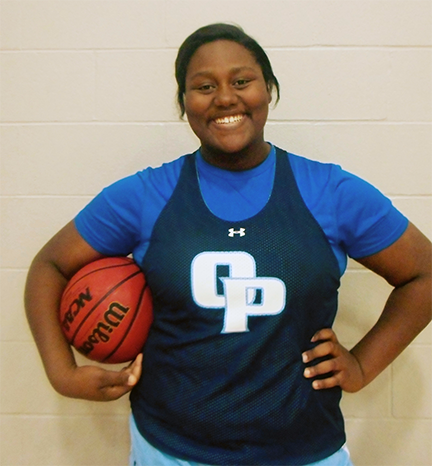 Sports or any activity takes dedication, there are highs and lows, commitment is hard; it takes your whole mindset and body to put forth effort, which is why we do what we love.
Senior Meghan Allen has been playing basketball since she was four years old.
"I'm emotional, last year I played for Oak Park, I feel excited, I feel and hope it will be a good season," Allen said.
Her worst time during basketball happened when she had knee surgery. Allen was scared and discouraged, yet she got over it. Allen didn't quit because of her fears of losing, she kept going of her love and dedication for basketball.
Results and Hopes

Last year the boys and girls basketball teams were below 50 percent of winning  games.
"I think we lacked respect, we didn't have respect for our coach and each other, I think that was the problem," said Brittney Frazier, talking about varsity girls basketball.
Senior Ronney Goods, who played for the boys varsity team last year, said, "We lacked leadership from our coach, because the coach always talked about changing, we always ran the same play. Always did the same thing expect different results."
This year with new freshmen, there is good news.
"I think there's talents on the freshman teams, there's definitely a lot of potential," said freshman Grace Burns.