Winter Guard Starts with Record Number of Girls
It's that time of year again for warm drinks, cozy sweaters and Winter Guard.  Several students auditioned for a spot on the team during the last week of October.  On Monday, Oct. 31, 15 girls filled the team for one of the biggest turnouts in a few seasons.
Senior Alix Chronister, co-captain during the Color Guard season, was excited  for her last season of Winter Guard.
"This year we have more people than ever before in my four years of high school. We have 15 or 16 girls, which is really exciting."
Chronister wasn't the only one excited.  Rookie senior Gabrielle Stanley shared how excited she was to be a part of the family, "I have never officially been in Color Guard. During marching band season this year, I was really interested in learning, and a few guardies taught me some things. I've been working on my skills since then and am looking forward to putting them to use."
While all the girls are excited for the season, they have a lot to work on with this team being almost twice as large as last year.
"So far just fundamentals [need to be improved], which are improving with every practice," Chronister said. "As long as everyone practices we will have no issues with that."
The girls will have their first choreography practice within the next couple weeks to start preparing for competition.
"The hardest part is when we choreograph, because that is two six- to seven-hour rehearsals, and it's exhausting, but you have to keep working so you can learn the whole show,"Chronister said.
But before choreography starts, the team is hosting a fundraiser for United Way next week (Nov. 14-18) before school, during advisory, and at lunch right outside the café.  The fundraiser will be a competition between freshmen, sophomores, juniors and seniors to see who can donate the most change to benefit the United Way. Everyone who participated in the winning class will put their names in a drawing for a fun prize.
For more information, see a Winter Guard member next week outside the lunch room.
About the Writer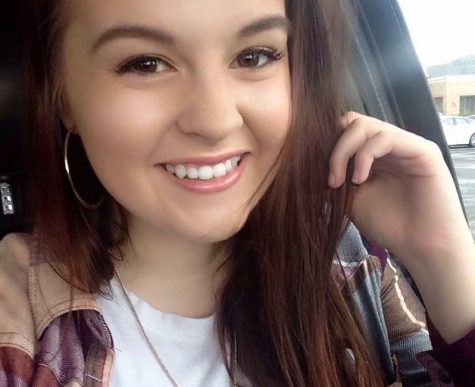 Luci Conkling, Web Editor
Junior Luci Conkling is enjoying her first year as the Web Editor for Northmen News. When she isn't writing articles, she enjoys taking pictures of all...