Blue Bloods live to expectations
Have you heard about this new program called Blue Bloods and want more information? What programs choose Blue Bloods? Who are Blue Bloods? How were they selected?
"So, the concept of the Blue Bloods is if we have representatives from every MSHSAA activities offered here at Oak Park, that includes all sports, plus band, choir, theatre, debate, really anything that competes," said athletic director Chad Valadez.
Valadez said the decision to have Blue Bloods only for MSHSAA activities was because if all club chose a Blue Blood, the program would lose a little bit of the exclusiveness he was looking for.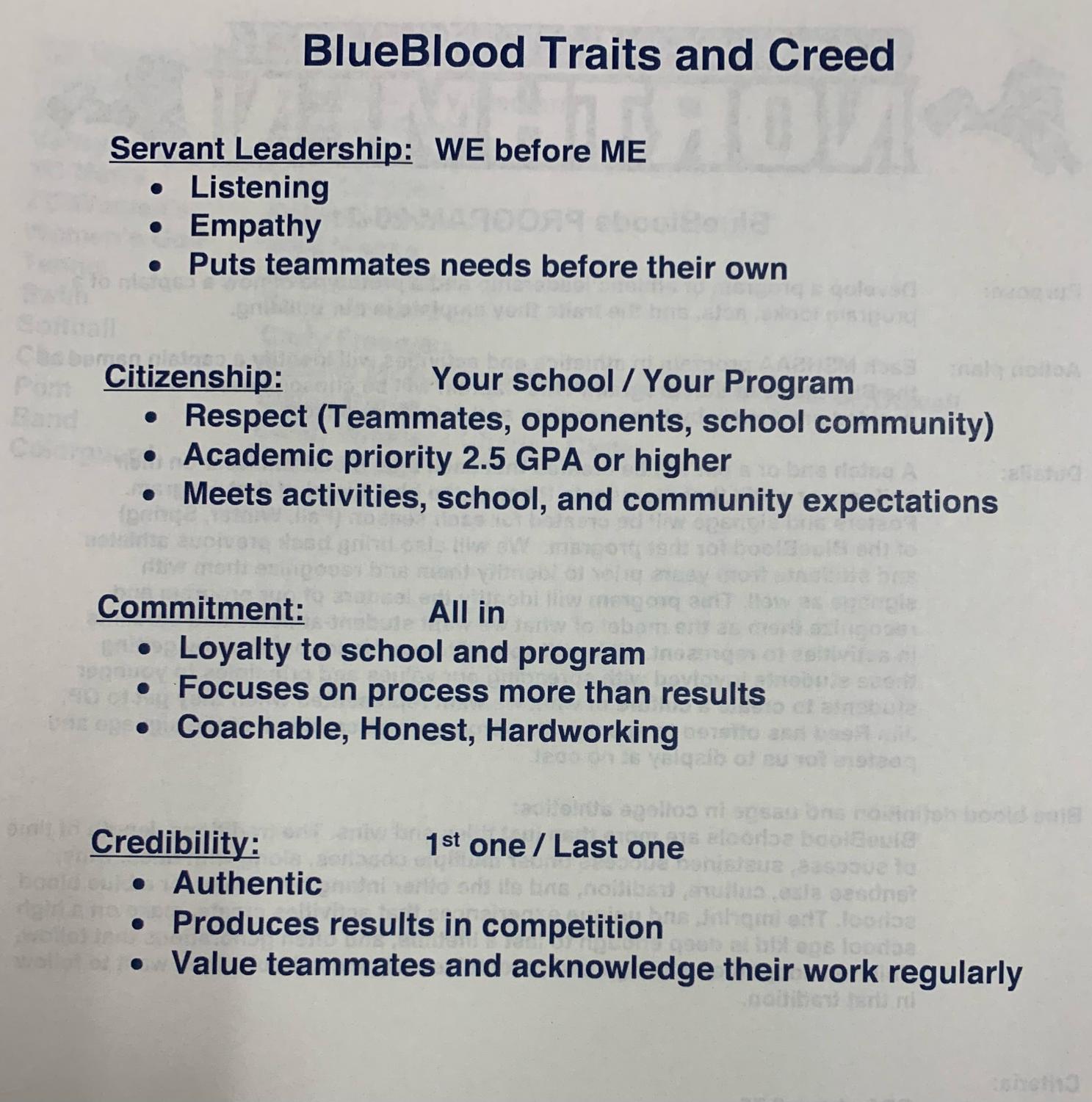 Blue Bloods are the leaders of their program. Valadez created a list to explain what he wants to see in a Blue Blood student. The list includes characteristics like servant leadership, citizenship, commitment, and credibility.
Junior Carley Freeman, the Blue Blood for softball said, "My coach went over the characteristics of a Blue Blood and the importance that title holds. Then my teammates voted for me at the beginning of the season. I feel special for being able to get to lead them and have them all look up to me and I feel honored to be able to do it."
"Mr. Valadez later called me into his office to give me the Blue Blood sticker for my helmet and patch for my letter jacket. While there we talked about where we both see the program going." Freeman said.
Valadez thought it was important to talk to each Blue Blood when they received their gear about where they see the program going and how they can help each other get there, because he wants the kids to take over the program and lead it themselves in the future.
Additional coverage was in Issue 1 of The Northmen's Log newsmagazine and online at https://northmennews.com/5561/sports/blue-bloods-set-examples-for-future-northmen/
Leave a Comment