Come Out & Feel the Hope with NKC HopeFest
This Saturday, Sept. 17, the district and Tri-County Mental Health Center host a mental health awareness event from 5 to 7 p.m. at Oak Park High School.  The event is designed to promote mental health awareness by providing fun activities and mental health resources.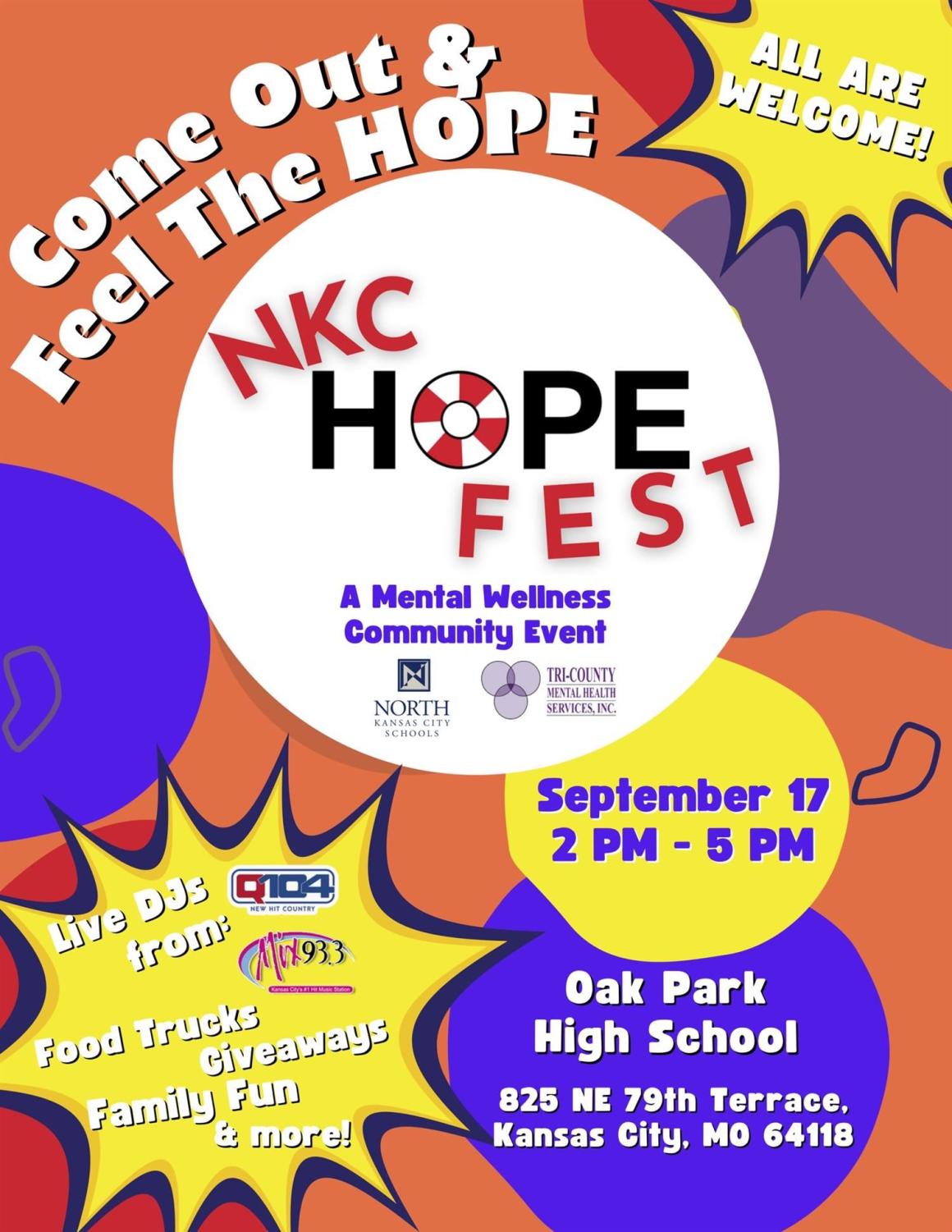 "[Tri County Mental Health Center] will offer information about their services and engage students in meaningful conversations about wellness," Anlia Deliu, executive director of Student and Community Services for the district, said. 
It's not all services, however. 
"There will be plenty of fun activities such as art and music therapy, yoga, and dancing," Deliu said. 
There will also be live DJs from Mix93 at the event as well as raffles of many things such as district activity passes and gift cards. 
The free event is open to students of all ages as well as their family and community members. 
The district makes efforts to put an emphasis on students' mental health. 
"We want to see them develop to their full potential and that cannot happen if they are suffering and feel that they have nowhere to go for support," Deliu said.  It is important that each student feel they have the support they need, and the school is place free of judgment and stigma that empowers them to take care of their mental health."