New tech rolls its way into classrooms
Adapting to teaching with a surprise new TV
On Thursday, Sept. 23, most teachers around the school were abruptly interrupted by the new 75-inch LG TV being rolled into their classrooms. Many teachers were left with no instruction on how to use it and were simply told their projectors were being removed and this was their new way of digitally teaching.
"The projector was head and tails above what this television is," said science teacher Chris Goll. "If I taught in an elementary school classroom we had circle time, this would be great, but I teach in a high school, you know, and it just does not fit the use or purpose that we're trying to do." 
Some teachers had a heads up when it came to this unknown technology.
"I kind of found out last year when they were coming," said science teacher Gregory Sims. "They came around and they like dropped down ethernet lines for them and Mrs. Deford got to ask him what was going on, so I've kind of known about him for a while so it wasn't as a sudden surprise as it may have been to some other teachers."
Many teachers school-wide would tell you all about how much they despised their TV, but there's always a select few who believed in bright new beginnings.
"I was really frustrated because I didn't have room for it in my classroom,"  said FACS teacher Megan Lacy. "It's wide, it's bulky, I had to rearrange my room to make it fit."
Some teachers are testing out the new tech offered to enhance their classes.
 "I think it has useful purposes, usually when new technology comes in a lot of people dislike it, but I think that we're now learning the value of having one in here now," said woodworking teacher Mark Sharp.
Leave a Comment
About the Writer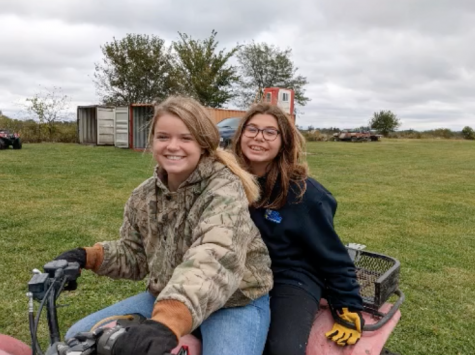 Brynlee Tucker, Staffer
Hi! I'm Brynlee and I'm a staffer for NorthmenNews! Read more about me here