Paying to park returns to the student lot
This fall, students once again need to purchase a parking pass for their vehicle in order to use the student parking lot. After a school year with no passes necessary, due to COVID-19, the increased number of people on campus demands a return to knowing who those people are to ensure student safety.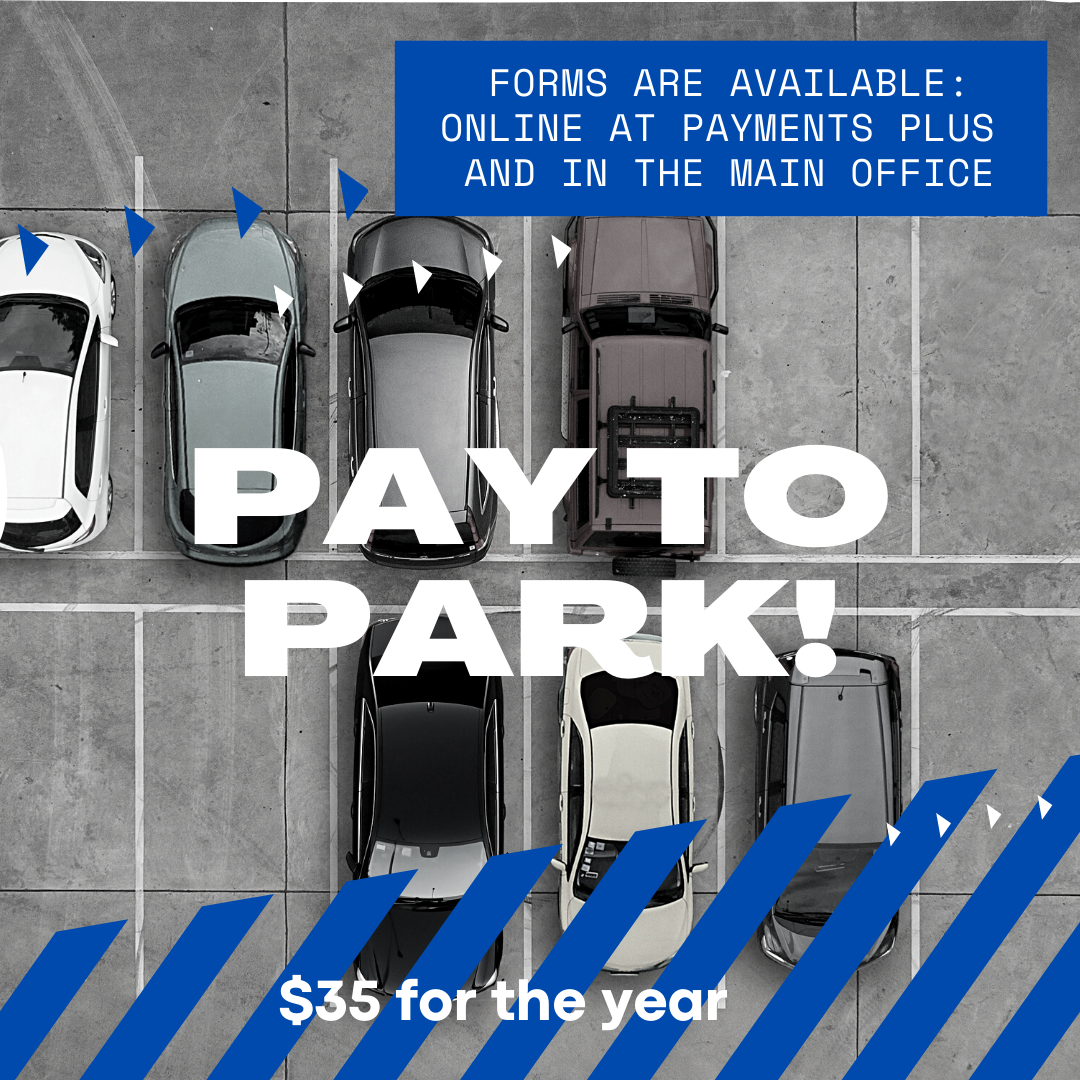 "We really need to know what vehicles are parked in our lot and which ones do not belong especially in today's climate," wrote school resource deputy Darren Longo.
The parking passes are required for all students who wish to use the student parking lot. Even the seniors who painted parking spaces.
Seniors still need to purchase a parking pass since passes are numbered and assigned to the individual student/vehicle. According to administration, the painted spots were for a fundraiser separate from the actual parking passes.
Passes are $35, and should be purchased before the middle of the fall semester. Parents can go online and fill out the paperwork and pay or they can come to main office and can pay in cash or check. If the pass is going to be purchased at the office, the form will need to picked up and brought home so the parent can sign it.
Forms are online in MyPaymentsPlus under activities and they are also available in the main office.
A $1 temporary pass is supposed to be a day pass.
"We are flexible and if the student is driving another vehicle for a few days or even a week because of a break down or other circumstances that will be acceptable," Longo wrote.
Once purchased, a parking pass needs to be displayed, so it can be easily read. Displaying can be hanging on the rear view mirror or placed on the dash.
"Having these passes properly assigned and displayed is vital to the security of this school and identifying who is authorized and unauthorized to park in our parking lot," Longo wrote.
If vehicles do not have parking passes later in the semester, the violation tickets could be a warning and or a $10 fine, depending on the number of times the vehicle parks without a pass. If students do not pay fines or ignore repeated warnings, they could lose their driving privileges.