North Kansas City School District being sued for Enforcing Mask Mandate
While the mask mandate in place is meant to protect students, staff, and faculty members, there are some who believe the mandate is unnecessary. On Sunday, Aug. 29, a group representing concerned parents filed a lawsuit against Mayor Quinton Lucas and seven school districts – Excelsior Springs, Kearney, Liberty, North Kansas City, Smithville, Park Hill and Platte County.
The lawsuit requests mask mandates be put to a stop and was issued by Attorney General Eric Schmitt. The lawsuit began in Boone County in Columbia, where local public schools were being sued. The lawsuit made its way to Kansas City. Public health experts continue to suggest masks in school as the delta variant spreads. The mask mandate is seen as a modest solution to help stop the spread to some, but to concerned parents of the Northland, the mandate is unconstitutional, and unfair.
But who are the people truly being affected by the mask mandate? That's right – students and staff of public schools. So, what do the students of Oak Park think of the mandate?
"It does feel unfortunate to a lot of people, because it's like a set back to normal life. But I do feel that it is necessary because of the Delta variant and how contagious it is. My whole family got COVID in February, so that's one of the big reasons I'm not against the mask mandate," junior Marin Chamberlin said.
It wasn't just during class or walking through the hallway that masks became pesky, but also during sports. For students in softball last year, they had to wear a gaiter mask.
"I would break out in the gaiter masks, and it would suck to sweat in them. A gaiter is a mask made for sports, they're super stretchy fabric and dry fit. People kind of realized that it would absorb bacteria instead. But before that research came out people were wearing them all the time," Chamberlin said.
Students who have had a COVID-19 scare have also reported that influencing their opinion on the mask mandate.
"My whole family got COVID in February unfortunately, so that's one of the big reasons I'm not against the mask mandate. It's scary, you hear a lot of people who experience grief because of it (COVID). I don't see myself being against any type of protection after seeing my whole family get sick," Chamberlin said.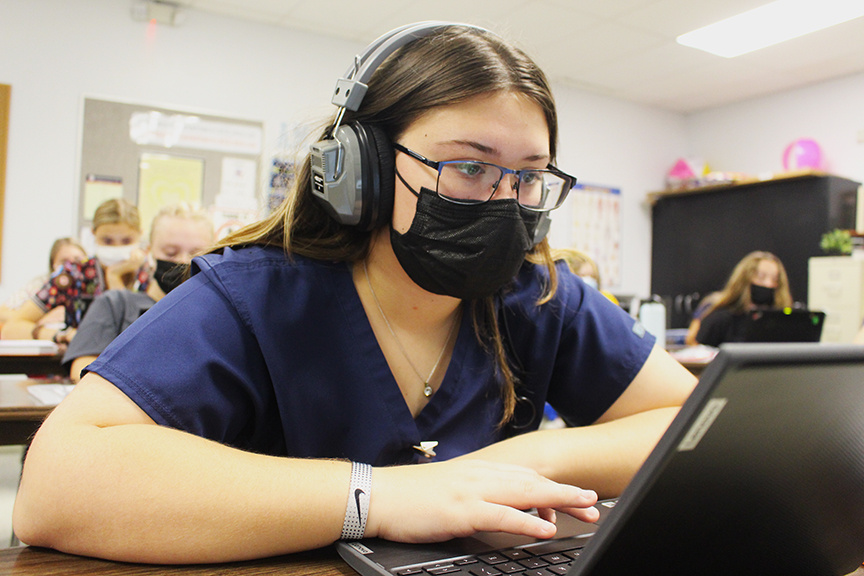 COVID-19 scares aren't the only thing influencing opinions on masks, though. Students who have family in the healthcare industry or are going into the healthcare industry have said to lean more pro mask mandate.
"I'm pro, because my family has a lot of health care workers, and we take it very seriously. I think it's kind of stupid (about the school district being sued) because the mandate is trying to protect us. We have to protect ourselves before we can protect others by wearing masks," senior Mackenzie Bilski said.
With Bilski going through a CNA program at NCC, one of the first things she learned was how to properly put on and take off a mask.
"How you properly put on a disposable mask is to grab both strings by the end with your fingertips, and then you put the mask over your ears. Once it's in place you squeeze the nose bar. How you take a mask off is wash your hand first, then grab by the strings again and throw it away. Do not touch the front of your mask, the front of your body is always what's most contaminated with germs. When it gets moist or wet inside of the mask, it's time to change your mask," Bilski said.
While most students learn more pro mask mandates, there are some who are in the middle of it.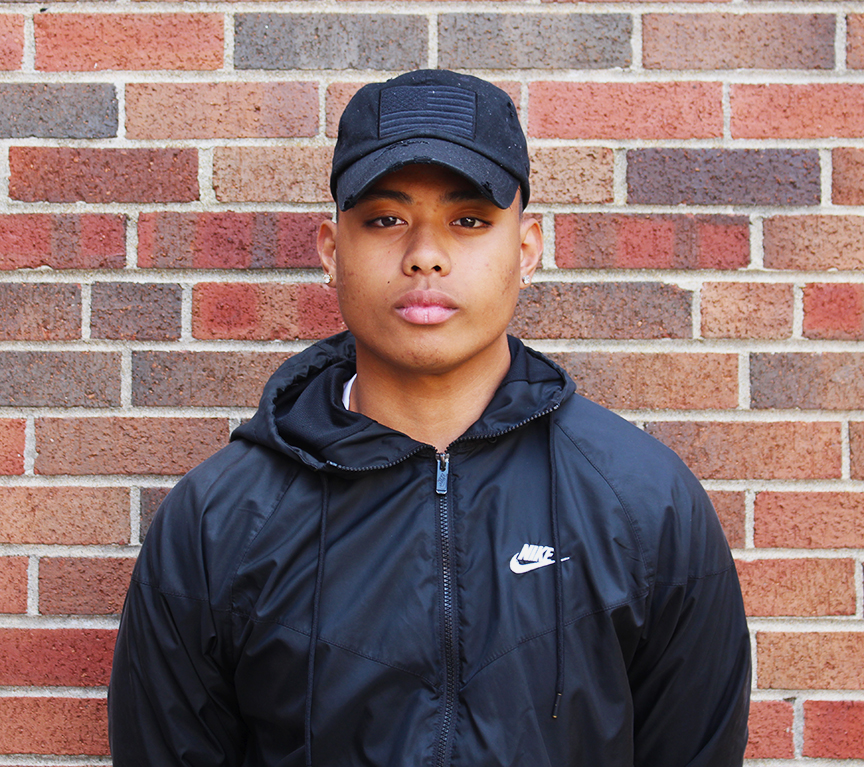 "I honestly feel like the mask mandate is hard to adapt to. Sometimes in the hallway I'm always wearing my mask below my nose, it gets in the way," senior Sean Paul said. "I'm kind of mixed, I can see why pro masks are good."
Jobs where a lot of physical work can be a challenge for some students. Moving around a lot can make it more difficult to breathe, and there is no option to keep the mask below your nose.
"When I was working at Wal-mart, I'd get called out by my managers every single time my mask was below my nose. But it was so hard because they had you moving around, doing jobs for other people," Paul said.
While the concerned parents of the Northland have the choice of how to raise their child, it is important to take input on how the students and faculty members feel about schools being sued. Jackson county has voted to extend the mandate until October.
"I feel like if I work out, I eat right, and keep in shape, I'll have a lesser chance of getting COVID," Paul said.
Leave a Comment
About the Contributor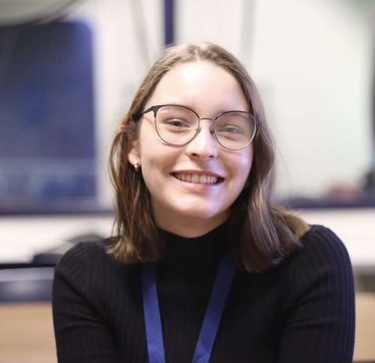 Lilly Goss, Staffer
Hi I'm Lilly and I'm a senior and a staffer on NorthmenNews. Read more about me here