Introducing Kings and Queens for Prom 2021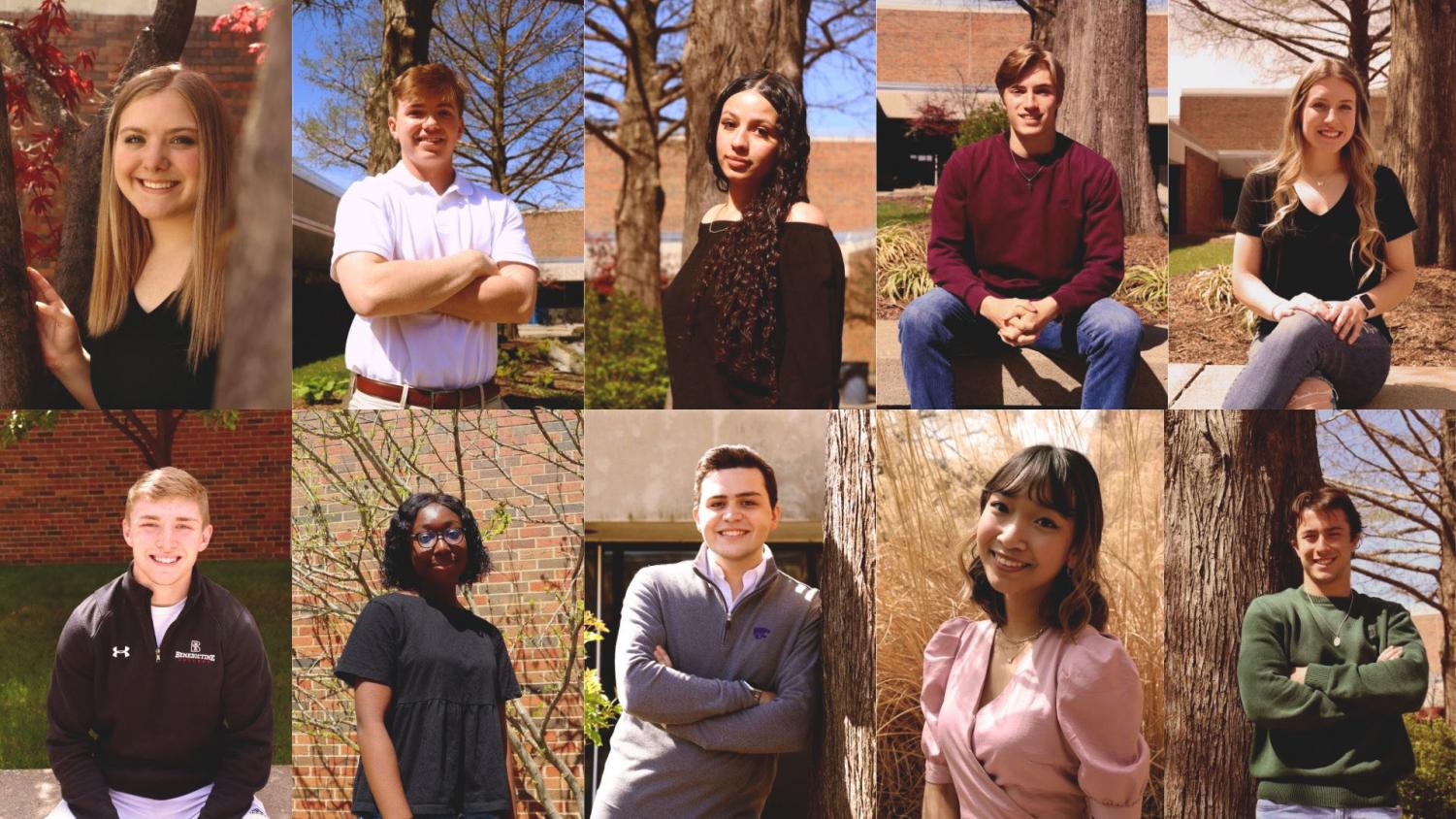 Your prom nominees have been chosen.  For the spring season of 2021, the prom king candidates are Logan Linard, Ethan Smith, Bently Taulbert, Gabe Todtenhausen and Logan Willmann. Oak Park's queens are Breana Davis, Leemu Masah, Yennhi Phan, Anna Schmidt and Madi Wells.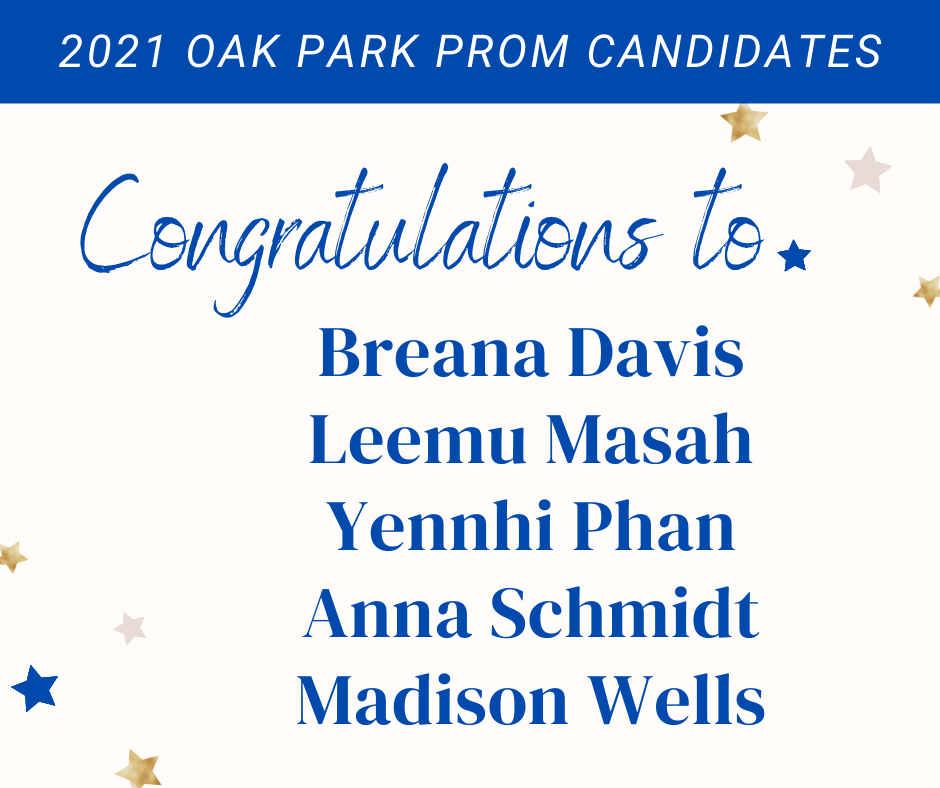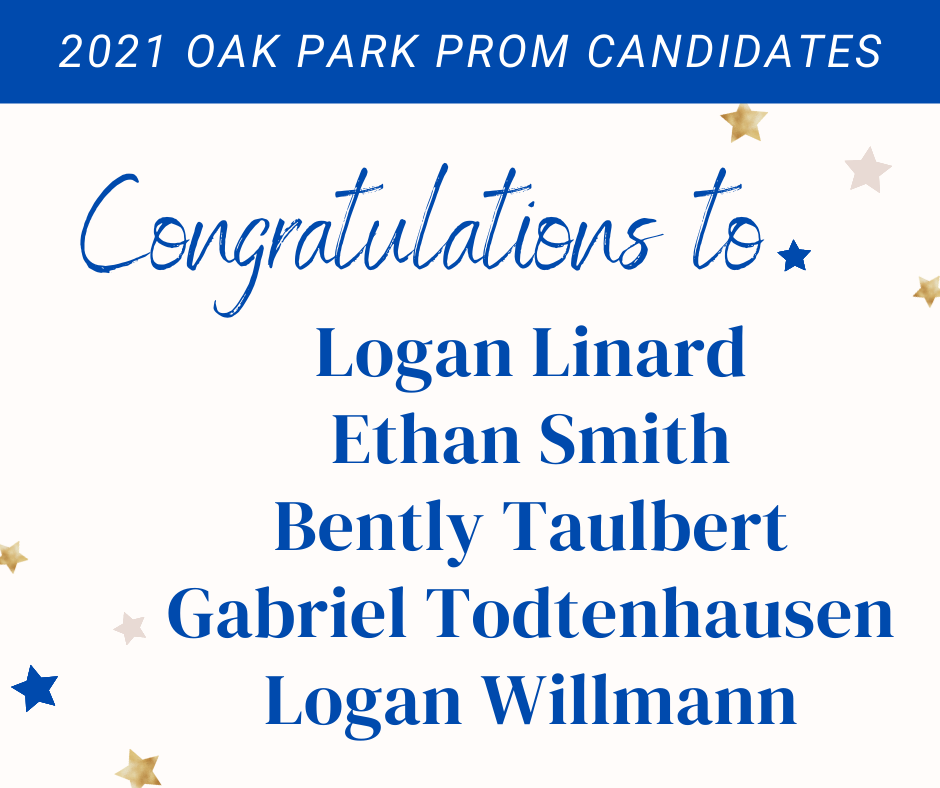 As the year goes on, people look back on 2020. Last year was a monumental moment that people will never forget, especially for students. Alas, things are changing.  
"I'm just excited to soak up the last (and only) prom us as seniors get. I'm thrilled to enjoy this experience with my fellow nominees and just appreciate everything we've been given, with how crazy this year's been," candidate Madi Wells said.  
For months, people were stripped away from their normal lifestyle and told they could no longer do the things they love. Alas, all the sorrow and false hope is coming to an end, and students are able to experience the magical moments that a high school prom season has to offer.  
"I'm excited to share this experience with friends and spend time with them. Whether it's going dress shopping, or getting our nails done," candidate Leemu Masah said.  
 Prom season is here, and traditions are carrying on as Oak Park announces its new kings and queens.  
"When I found out I was a candidate, initially, I was relieved that I wasn't getting in trouble in the office! There was a great moment of relief when they handed me a prom sash instead of an expulsion letter. After that, I was just so happy to be chosen by my peers. I'm so grateful," candidate Yennhi Phan said.  
Phan refered to the unique way the junior class officers chose to announce the candidates. Seniors were called to the office as if they were to be reprimanded and then surprised instead with a candidate's sash by an administrator.
Prom of 2021 will be held  from 7 to 10 p.m. Saturday, May 1, at Linden Square. The event is seniors only plus guests and tickets are $5. Since the dance floor will be on the grass, it's recommended that ladies do not wear high heels.
Show up, show out, and make some great memories with 2021's prom kings and queens.  
Leave a Comment
About the Contributor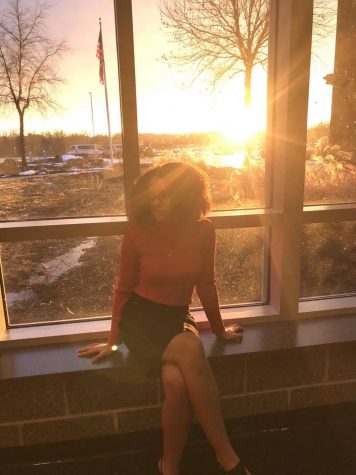 Kelsey Abunga, Staffer
Hello! My name is Kelsey Abunga, I am a junior and I am a writer for NorthmenNews and Log. I joined staff my sophomore year because of my passion for writing...