Class Pets Hop Around
Small mammals to scaly reptiles, some teachers have decided to keep small animals in the classroom as a "class pet." As of right now, only three  teachers have class pets, social studies teacher Kelsey Mayabb, resource room paraprofessional Alexandra Elattar and science teacher NeQuelle DeFord.
"I had a bunny and my old classroom really liked it," said Mayabb. "So, I wanted another one, I think sometimes it's kind of a fun break from the norm."
Mayabb's black and white rabbit, Lola, made her way into the E232 classroom when Mayabb's mom found her on a neighborhood Swap Shop. The first owners found out about Mayabb being a teacher and gave her the rabbit. 
"
A lot of times that allows them [students] to self-police. So it becomes a reward to play with them."
— resource teacher Alexandra Elattar
"They wanted her [Lola] to have a place where she can run around and play and have fun."
While Lola isn't the only rabbit that hopped its way into the building. Elattar's brown and white rabbit hopped its way into room E246.
"I got Sven in November, he was left on someone's doorstep, and then she brought him here to see if anybody wanted to adopt him, and he just kind of stuck around," said Elattar.
According to Elattar, she came in every other day during winter break to let him run ar
ound for a couple of hours, cleaned his cage and gave him more food. Her plans for summer
break are to take Sven to her home. 
"On weekends I come up either Sunday or Saturday just so he's not alone for more than a day," said Elattar.
Moving over to room W203, you can meet a variety of classroom animals. Including Alpha
the beta fish, the four hermit crabs (Mr. Crabapples, Mr. Krabs, Leonardo and Dapinchi Greg), a Chinese box turtle named Franklin, Fudgebag the Russian tortoise, Madame Curie the bearded dragon, and last but not least the ferret named Rico.
"Some I pay for them [pets] myself or sometimes students donate pets that they don't want any longer. And if I have space and the equipment, I will accept them. Others, I found or I've purchased a
nd then I have to provide all the maintenance for food and bedding and cleaning supplies etc," said DeFord.
A concern often brought up when discussing class pets at any grade level would bewhether or not these class pets are a distraction to the students.
"They definitely want to come back and get to know them at the beginning of the year, but that tapers out so by the time we're really into the content. However, I can use them as reinforcement," said DeFord
"A lot of times that allows them [students] to self-police. So it becomes a reward to play with them."
About the Contributors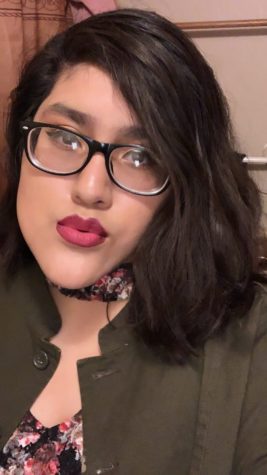 Ivonee Morales-Mejia, Copy Editor
Hi, I am Ivonee Morales-Mejia. I joined journalism because I needed an extracurricular activity. This year I am looking forward to being  a good copy...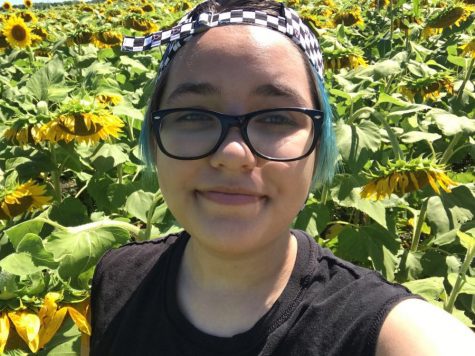 Luka Ashton, NorthmenNews Editor in Chief
Hi! I'm Luka Ashton, I'm a junior and this year I'm the editor in chief for NorthmenNews! I joined staff last year as a staffer to continue learning about...