Acting in the spotlight
One Acts are an exciting part of a theater 2 and 3 students' career and a lot of time goes into each act. Regardless of being a director or an actor, there is a big time commitment that comes with being in a One Act.
"We rehearsed about three to five times a week for about an hour to an hour and a half," sophomore Kaelyn Thompson said.
One Acts have significance to everyone but for seniors, they're emotional.
"[I like] being a part of some of the most creative pieces of art and getting to play someone that isn't myself because it's very fun and I enjoy it so much," senior Christian Manning said. "If I could try it again I would, but I'm a senior so I can't really audition anymore. It makes me sad that I didn't get to be a part of it more than once."
With all the excitement that comes with the shows, there comes some worries and doubts as well.
"I'm worried about the shows coming together," sophomore Katie Hulme said. "People have different levels of commitment and it's hard to tell who's going to put in the work.
When it comes to large events, having a new crew person is sometimes a scary thing.
"I'm worried about the sound and lights guy only because we have so many One Acts and our sound and lights guy is new, so he doesn't have much experience with it," Manning said.
Being an underclassman has its perks when it comes to being in the shows. Underclassmen have the opportunity to be in a One Act again or write their own for students to perform.
"I'm super excited for One Acts next year. I will be directing my own so I will for sure be trying again next year," Hulme said.
Others encourage new students to try it.
"There's honestly nothing I don't like about One Acts. It's a great way to dip your toe into theater and bond with people," Thompson said.
About the Writer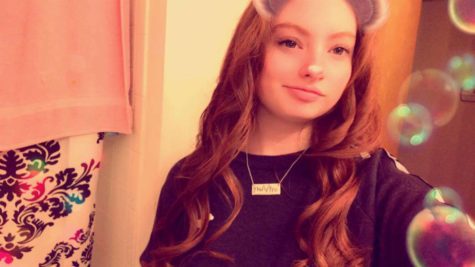 Lindsey Dunaway, Editor in Chief
Hi, I am Lindsey Dunaway. I joined journalism because I needed a practical art credit and then enjoyed it. This year I am looking forward to staff bonding!...