Anello wears two "hats" in wrestling
"
"Not everyone is able to do what Mary Anello is able to do, she's able to take her headgear off, tie her hair up in a bun, and get statting.""
— coach Omar Padilla
My phone vibrates, I look down at it and see it's a notification from the wrestling Twitter. "We are ready, are you? Girls Wrestling at Oak Park!!! We will have a Meeting on Wednesday May 23rd right after school in the Lumberjack Café." My mouth is slightly ajar out of shock, but I immediately know what my senior year has in store. I'm going to be a wrestler and a manager.
"You're wrestling and managing? Really? How are you going to do that?" is how people respond when I inform them I'll be participating in the sport in two different ways. There's very few girls wrestling tournaments due to it being a new concept. This gives me the opportunity to spend all the time that I'm not on the mat, sitting on the sidelines buried in the score book.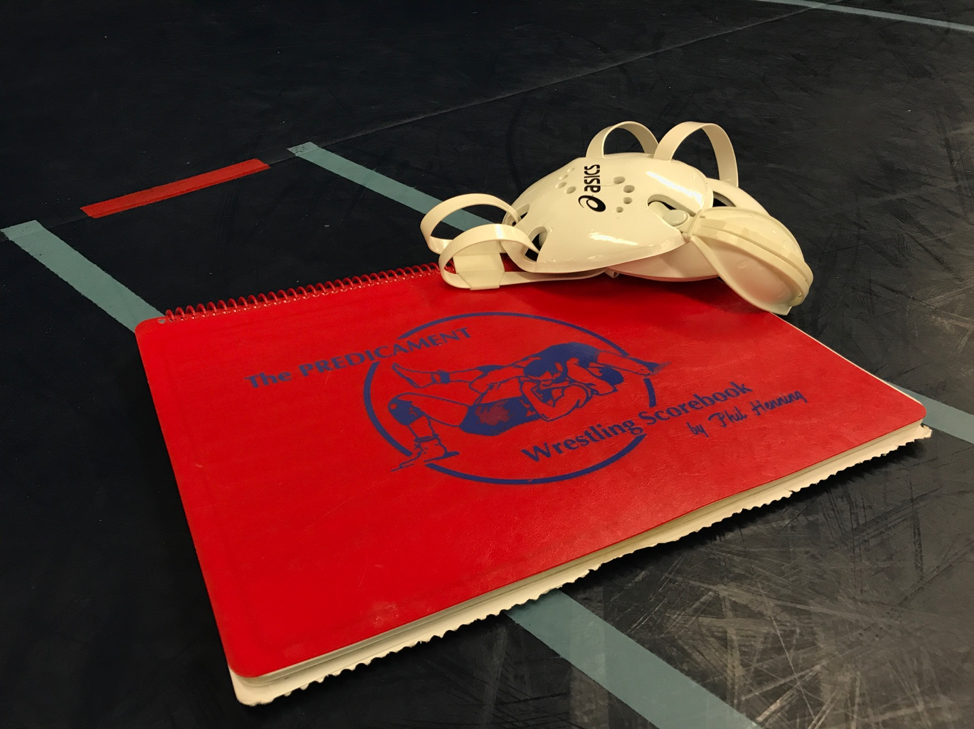 "When Mary's competing, other girls step up and fill the role. When Mary's not competing, she's able to fill those shoes that she has allowed to be borrowed by the other girls," said head wrestling coach Omar Padilla.
My male teammates support having girls in the room and having a whole girls team, although I knew it would take a little adjusting. Many of these boys were also in shock.
"When a girl wrestles and manages at the same time I think that's really difficult because wrestling itself is really difficult, going to practice every day, competing, but also managing a team is on a whole different level too and I admire people who have the ability to do that," said sophomore Logan Linard.
When I came for the first day of practice in my gear ready to start working out, the managers' faces expressed their confusion. Most of them had no clue about my plan to wrestle because they were told I'm the head manager. Regardless, they supported the idea, especially "assistant" manager, senior Emma Leavey.
"I'm glad Mary decided to continue to manage even though she's wrestling," Leavey said. "It's very difficult to do it but I know she will be able to handle it."
Coach Padilla agrees with Leavey.
"Not everyone is able to do what Mary Anello is able to do, she's able to take her headgear off, tie her hair up in a bun, and get statting."
Leave a Comment