OPHS Robotics Team Gears up
Hang on for a minute...we're trying to find some more stories you might like.
After getting 4th place in the regional robotics competition, the Oak Park robotics team gears up for a new project during their offseason before the competition starts up next year.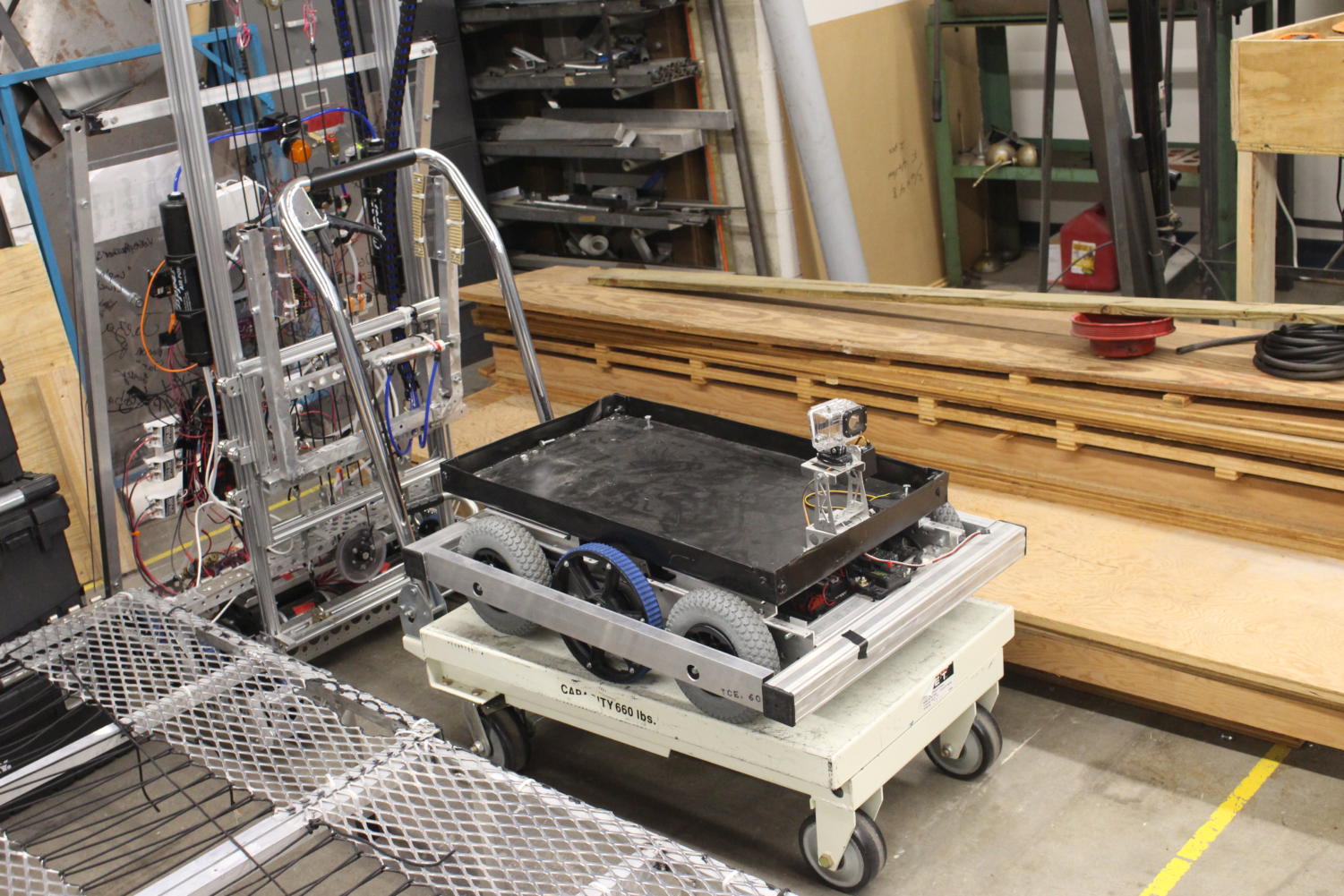 This time, a tactical robot for the for the use of the Platte County Sheriff's department. The Platte County Sheriff's Department has given the Oak Park Robotics team $5,000 for the team to build them a tactical robot that has the ability to, "go up and down stairs, open doors, and launch grenades, as well as shoot pepper sp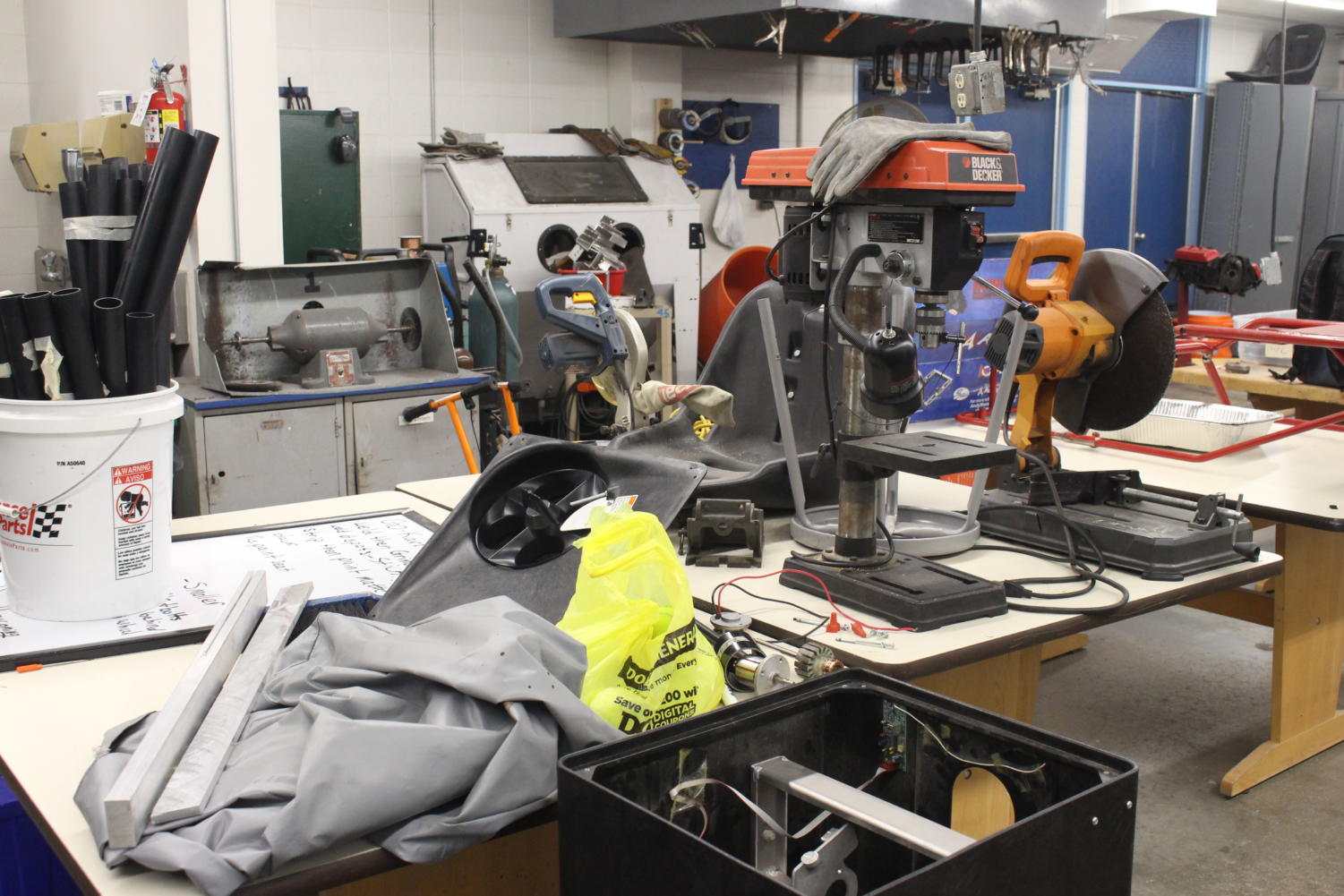 ray." Junior Luke Sherfield said.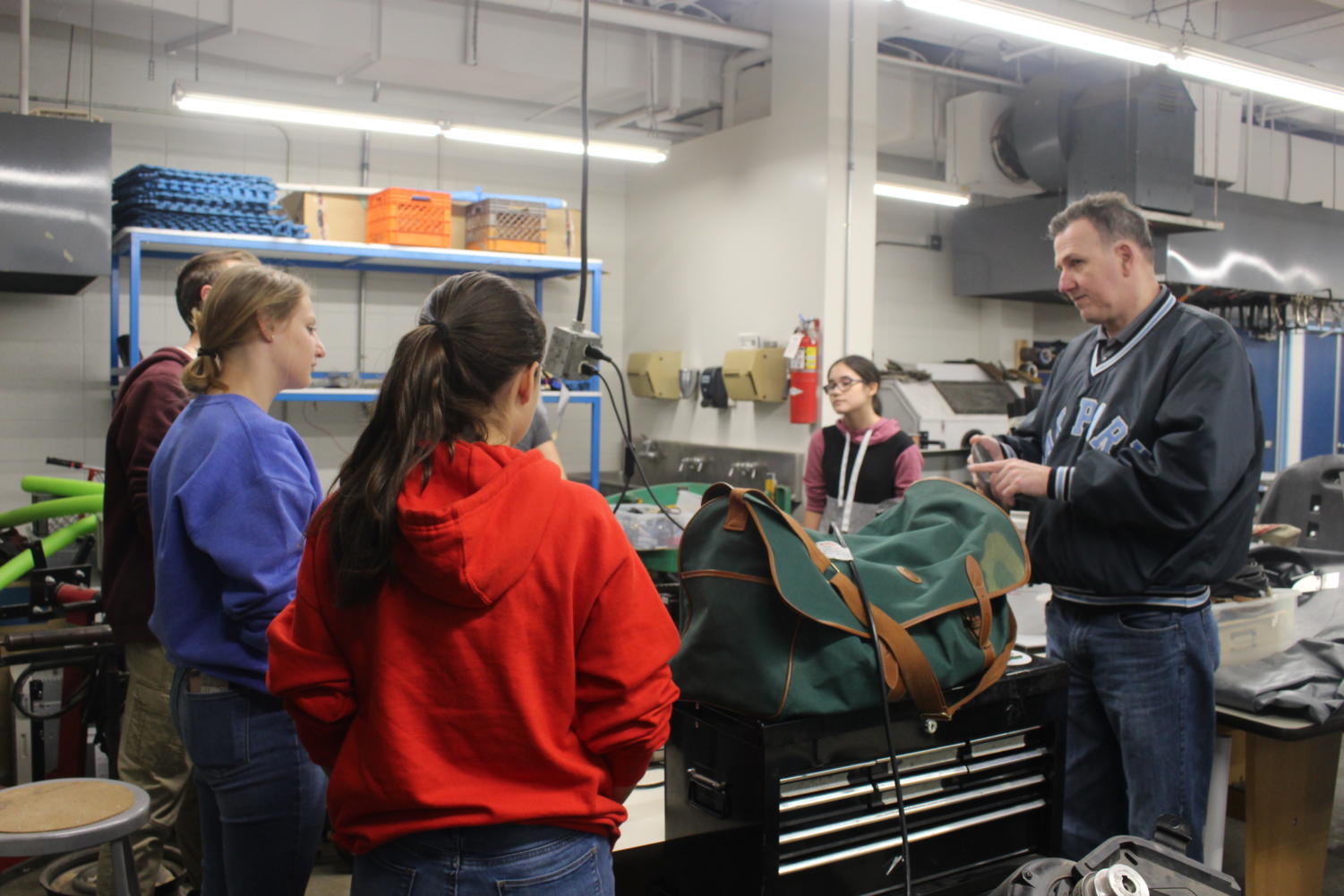 Although the pressure to create a robot to save lives is big, engineering teacher Mark Sharp mentioned that "working on this robot was a lot less stressful than working on the competition robot."
However, this project has had its fair share of difficulty.
Sherfield talked about the lack of veteran robotics team members: "They don't know how to use the tools, and we also need to teach people how to code, how to run a robot, how to use the electronics on the robot and how to drive a robot. So, it's quite a hassle in the long run."
Sharp disagrees.
"Not all of our veterans aren't here yet, so we're working with first-year people or some second-year people but for the police robot there are mostly first years, so we aren't in full mode yet, so we don't have our veterans here because they participate in sports like track or football."
Sharp explained what he thought the issue was.
"Getting everything perfect." Sharp said. "if one thing doesn't work right then the robot fails and then the mission fails. We have to get everything measured exact on this and some of the parts we manufacture ourselves."
The robotics team hopes to gain experience from building this robot: from building special parts or to build a robot good enough to get to the top 3 in the regional competition that will advance the team to the world competition.