Praising in the Heights
Hang on for a minute...we're trying to find some more stories you might like.
The theater department recently opened its adaption of the musical "In the Heights." The musical was open to students during the Wednesday matinee.
I personally only saw act one of the musical and I can say, the acting and singing was very strong. If the song was sad then the actors' made their voice crack to show that emotion. In one song, actor Chloe Pelham expressed the emotion by making it seem like she was crying.  I thought that was a nice way to get the emotions to the audience.
There was clear emotion throughout the actors' voices and I could tell that they were passionate about what they were doing. The actors range from freshman to seniors and they're all very talented.
In the singing, I could hear the different emotions based on the scene they were in. The leads were all on pitch and they were loud except when they needed to be softer. When they needed to be softer with their voices it was clear, but you could still hear what they were saying.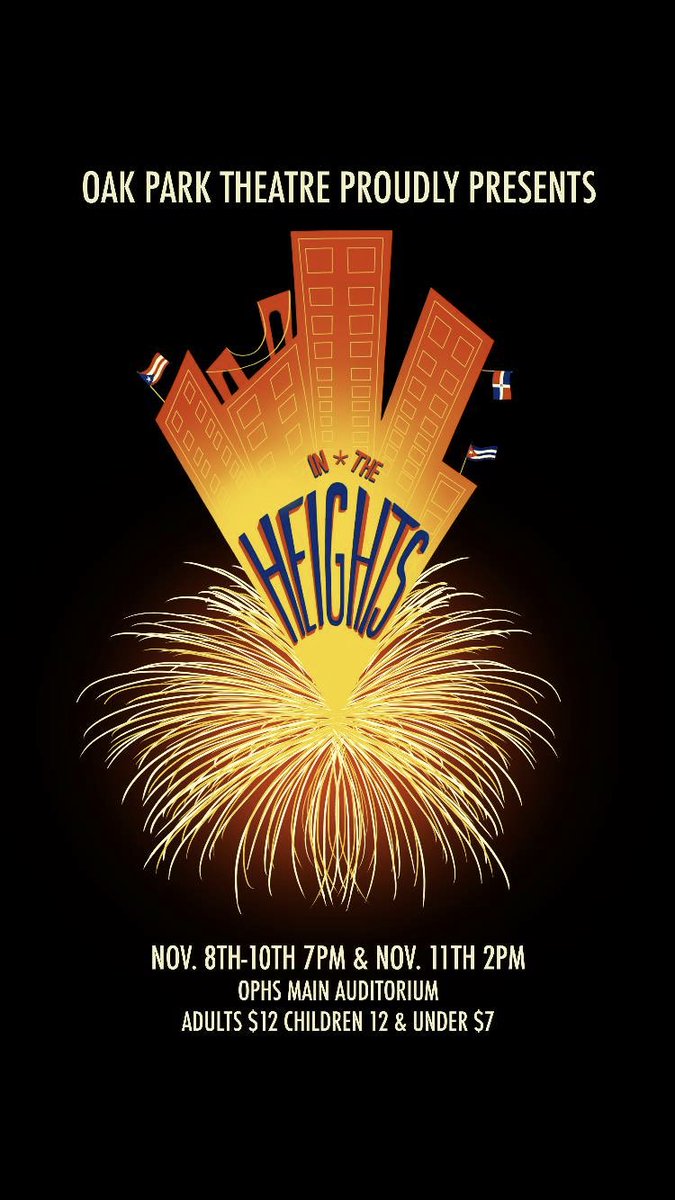 There wasn't as much dancing as I expected, but again I only saw a portion, but when they did dance, everyone blended together well. There wasn't a lot of action while they were singing, but they were standing having a conversation in song. They walked on the platform that surrounded the pit quite frequently.
The storyline of the musical was very well written, and I think that Oak Park did a great job with it. I would definitely encourage people to go see the musical.
The musical is open to the public on November 8-11. Tickets cost $12 for adults and $7 for children under 12.