Going around the Globe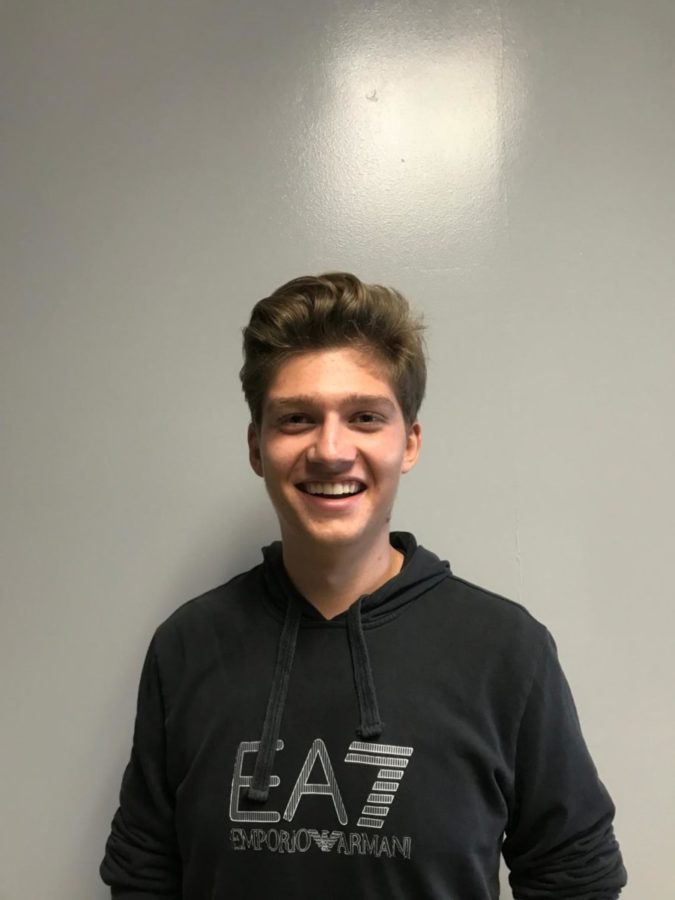 Jessica Begley, Lindsey Dunaway, Writer(s)
August 28, 2018
Trying something new can be intimidating, especially if it's something as crazy as leaving your country.
Foreign exchange student, Alan Gasiorek, did this, leaving Poland to spend his senior year of high school at OP.
"When I started this process [of applying to be a foreign exchange student] I had to take exams, do interviews, and in December I found out I was coming to the US," said Gasiorek. "Then I was waiting for my placement, it took really long. I found out three weeks before I arrived [where I would be going]."
Alan had to show he was dedicated and willing if he wanted to be approved to be a foreign exchange student. He had to write multiple essays, get recommendation letters from just about everyone he knew, and many other tasks.
"I had to answer really ridiculous questions, like, 'Have you ever killed someone?' and 'Are you going to the USA to sell drugs or make terrorist attacks?' These are the questions I had to answer for the Department of State to get my VISA."
Alan really enjoys traveling, which is a large reason why he decided to apply to become a foreign exchange student.
"[Another reason I came to America is] because I wanted to learn different cultures, to learn English, to improve myself, and to see how I am alone, without friends and family, having to find everything myself," said Gasiorek.
The process of coming to America seemed harder for Alan than actually settling down. He has had no real issues adapting to the US, he enjoys the culture, people, and education here.
In all of these challenging classes, Alan has had no problem socializing and making friends.
Foreign exchange student Alan Gasiorek"I think he's adjusting very well," debate and speech coach Shane Sandau says. "He's very fun to have in class, he seems like a very genuinely nice person and he's always eager to jump in and try."
American school is a breeze compared to Polish school for Alan. He's taking AP Human Geography, AP Language and Composition, AP US Government, Honors Pre-Calculus, Advanced Debate, and Competitive Drama. He also plans to be involved in swim, tennis, and debate.
"Even though he's from Poland, there's really no barrier," sophomore Jaya Deherrera said. "He fits in just like anyone else would. He's super smart, funny and nice, and everyone appreciates who he is."