Leaving Off on the Right Note
The stage lights beamed down on the rows of musicians. Seniors in their prom attire litter the ensemble as they prep for their last concert. All around, it is a cacophony of sound as the ensemble tunes their various instruments.
"It's a different performance style." orchestra director Erik Theno says, "For both strings and band members to experience at least once a year is [super] important."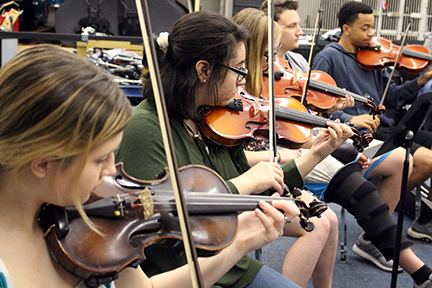 In past years, the band and orchestra have joined forces for the annual Full Orchestra concert. This concert consists of the Oak Park symphonic orchestra and a select few band students. Normally, the concert consists of a more serious piece and one that is from a movie.
"I like getting more experience playing music with different people," junior Annie Winkler states, "Being able to sight read music and being able to perform without much practice."
Full orchestra demands students to spend time not only within the school day, but also attend rehearsals that went well into the evening hours. When 6:30 came around, the auditorium was filled with quiet conversations and the noise of music flipping as rehearsal started.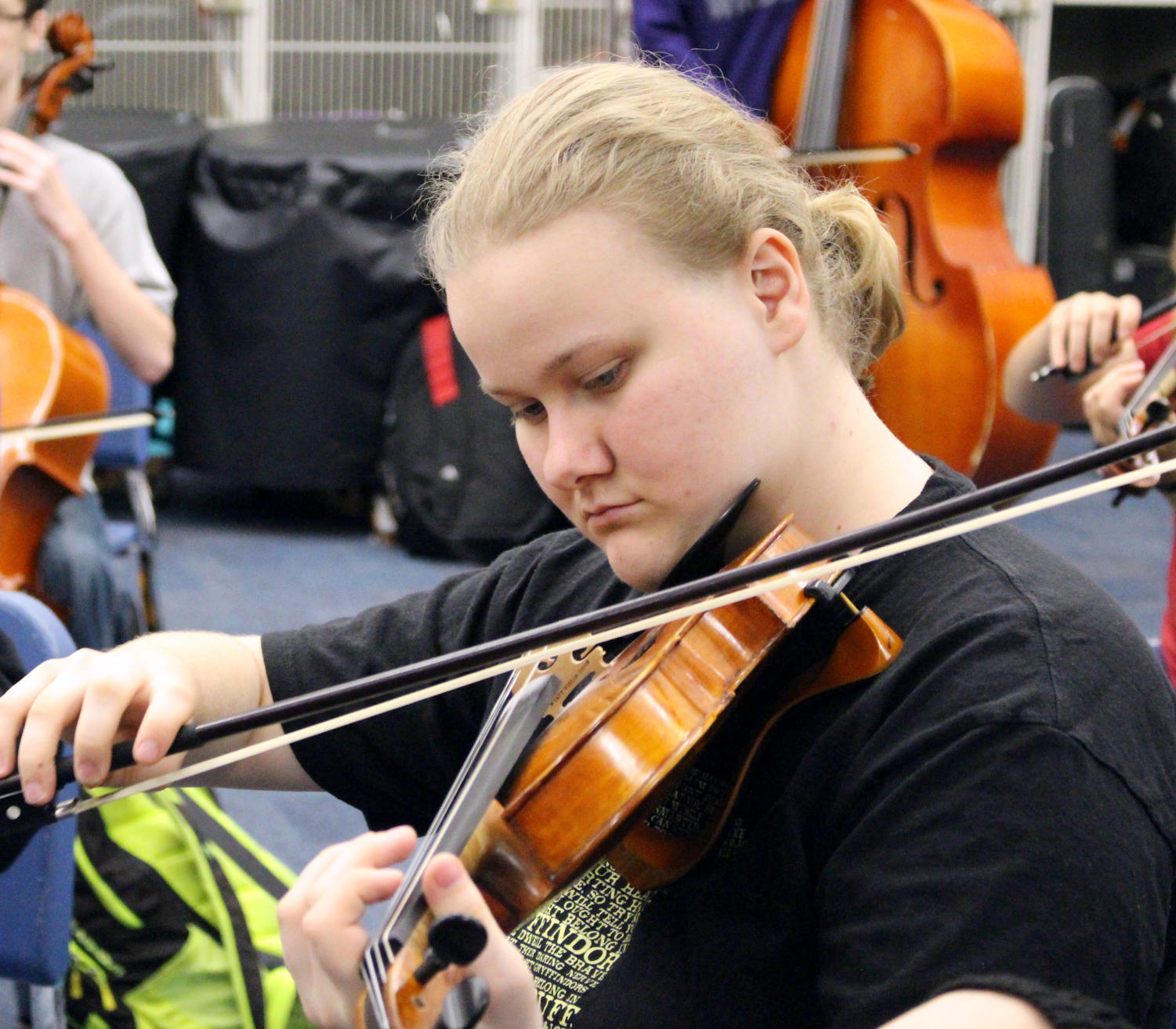 "I've only been in symphonic for this year, but Full Orchestra was my favorite concert to put on," sophomore Chance Gresham said, "I got to play the most fun music of the year, but also the most challenging."
For instrumental music students within Oak Park halls, Full Orchestra gives them another opportunity to practice their craft.  It provides them with fun music that helps them get better at being musicians. While also giving the directors the chance to connect with students that they normally wouldn't be able to interact with.
Leave a Comment