The One Acts steal the show
Advertisement
Hang on for a minute...we're trying to find some more stories you might like.
The One Acts is a festival where the theater students from theater three and four write and direct a short play that their fellow peers get to act in.  The 14 plays were put on in a three-day span, seven on the March 29 and 30, and seven on March 31.  The One Act festival is an annual event that theater puts on every year, so if you missed it this year, make sure to catch it next year.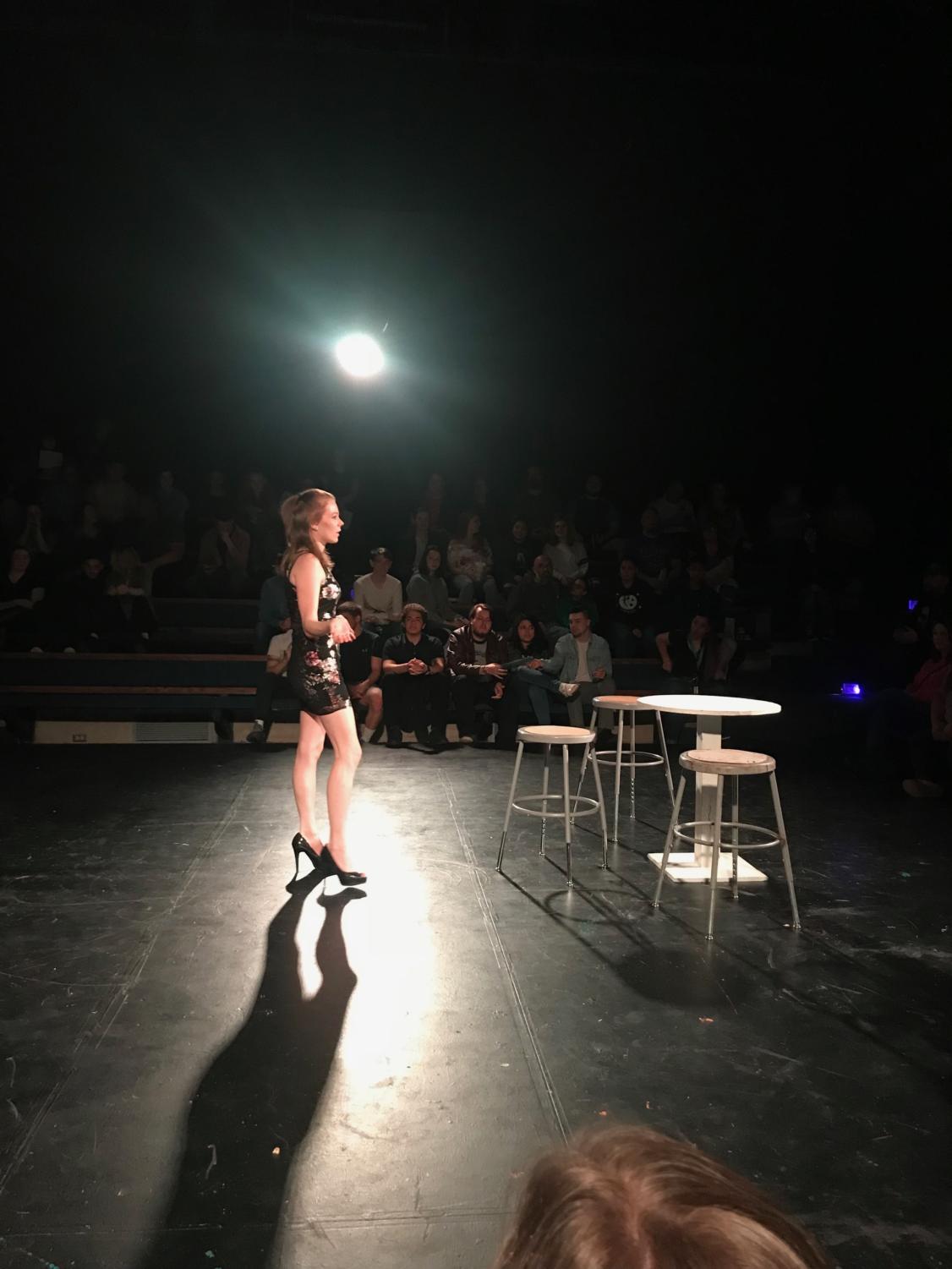 Junior Kari Westberg acted in Kenna Foreman's show Suspension.  This is her first theatre performance and she played the Mother in this show.
"Nerve racking because there were a lot of people watching, but having most of your peers around you makes it a lot easier than if it was adults judging you."
She explained her show as "a girl arguing with her mother and she ends up re connecting with her imaginary friend," who is played by Junior Mykaila Wischrop.
"I was told to by friends and I thought why not. I thought it would be a fun experience."
Junior Cierra Gonzalez directed Anyone Who Knows, she said "It's sort of a mystery/drama play."  Cierra has been in theatre since freshman year and has been involved in many of the shows.
She said, "To have been in theatre one and two, but on a more philosophical level it takes a lot of dedication, passion, and leadership skills.  If you don't care about your play, it'll show in your directing skills and your actual show."
Senior Charlotte Sipple directed Love Boat which is a "horror spoof".
"I remember seeing one acts freshman year and having a play I wrote featured in a festival my sophomore year and I remember thinking, the only thing that could make this even more great is if I got to direct too."  She said "patience and passion" and that "most of all you have to know what you want while still knowing that the actors come up with good ideas too."