Once in a Lifetime
Monday August 21st brought excitement as students experienced the rare total solar eclipse in Kansas City, MO.  A total solar eclipse is when the moon is between the Earth and the sun causing the moon to cast a shadow on Earth.  A total solar eclipse is only visible to a small portion of the Earth which is what makes this experience so special.
Students from Oak Park filled the football field to observe the event.
"It's an event that doesn't happen very often," STUCO President Mark Nichols explained as he joined his fellow classmates on the field.
Skyler Benjamin, Bridget Johnsen, Olivia White
For a few minutes, as the moon cast its shadow, the sky fell dark as night.  Students took off their protective eyeglasses and gazed at the sky.
"My favorite part of the eclipse was watching everyone's face change as the lighting was changing. I enjoyed how it got so dark and cold as fast as it did and about 2 minutes later it changed back to normal," said Senior Koby Akins.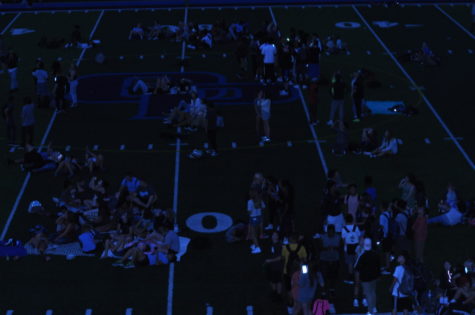 Many students tried to capture the once in a lifetime moment with their phones. It's safe to say that students enjoyed the experience on Monday and made some memories to last a lifetime.
"This was awesome and I loved that we got to experience it,"said committee member Alyssa Bingham.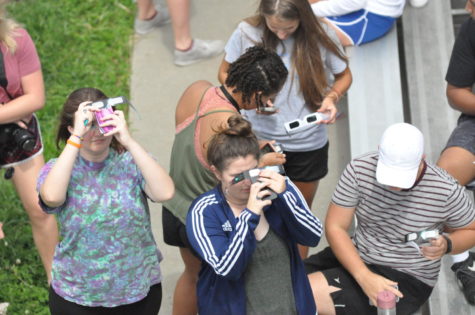 Leave a Comment
About the Photographers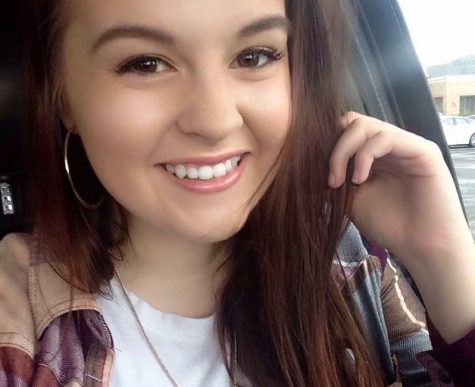 Luci Conkling, Web Editor
Junior Luci Conkling is enjoying her first year as the Web Editor for Northmen News. When she isn't writing articles, she enjoys taking pictures of all...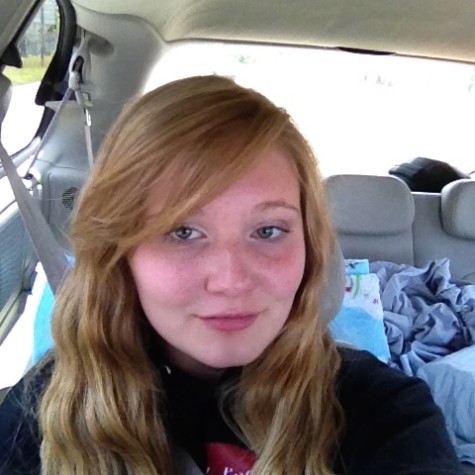 Sarah Horseman, Cambia photographer
Hi! My name's Sarah Horseman; and I'm a freshman at Oak Park High School.

It's my first year on Cambia.

I'm also in volleyball, AFS international...