Beauty and The Beast Review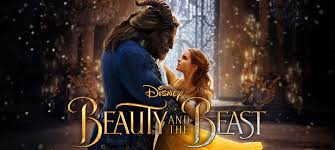 Hang on for a minute...we're trying to find some more stories you might like.
The 2017 Beauty and the Beast movie is a live-action, remake of the original animated movie. It tells the story of a beautiful young woman, named Belle, who replaces her father's place as a prisoner in the Beast's castle. Belle soon discovers that everything in the castle including the furniture is cursed, and they were once people working for the Prince, who is now the Beast. After months of trying to find out who they are, the Beast and Belle fall in love, breaking the curse and turning everyone back to their original form as people.
When I saw this movie, I was impressed by how real everything looked. The animation lived up to the hype and has really improved since earlier movies. The songs were well sung by all of the characters. Emma Watson was the perfect actress for this role, as she is a beautiful young woman with a beautiful voice, a good heart, and an intelligent brain. I'm a sucker for love stories and this movie was the perfect movie for me to fall for it.