Thinking Back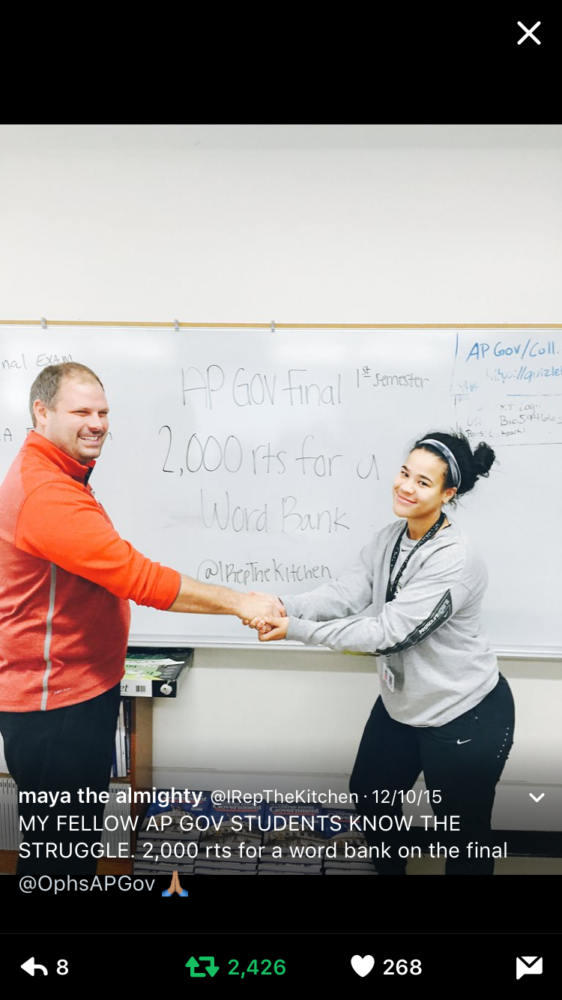 It's that time of the year when seniors graduate and reflect back on their years in high school. Many seniors forget about all of the great memories until their final weeks in school. Seniors struggle but they soon realize how much they will miss everything.
"My favorite memory was bringing my dog to school, probably. Even though I got in trouble for it, it was still fun," said senior Olivia Wright.
Wright brought her 7 week old Chihuahua to school April 28th during second block. All of the teachers had gotten the chance to see and play with him.
"My least favorite part about high school was waking up so early to come to school," senior Preston Bush said.
Getting up in time to be in class by 7:23 am is sometimes difficult for students. This could be one of the factors for most peoples "senioritis".
"My least favorite memory was having to take that huge vocab quiz that Derose gave us in AP gov, which was 234 questions, and he didn't even give us a word bank," Wright said.
Former student of Oak Park, Maya Fields, made a bet with Derose that if she got 2,000 tweets, then he would give the class a word bank. Since Wright was not in that class, she did not get that privledge.
"I don't have to worry about obnoxious teens screaming in the hallways, no more bomb threats, and no more pointless drama," said Bush.
There has been several serious bomb threats in the North Kansas City School District over the past four years, which has upset some seniors.
"Honestly, leaving high school scares me, like now there's no place I have to be everyday, but im also excited to start a new chapter of my life," said Wright.