Varsity Baseball heads to T-Bone Stadium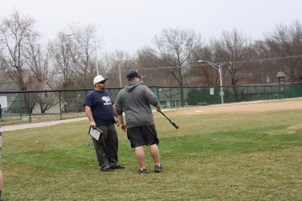 Oak Park Northmen Varsity boys baseball will be taking on Northtown at the famous T-Bone stadium, April 24. Normally both Varsity and JV would accept the invitation to play, unfortunately with all the rain outs and game cancelations, JV will not be attending.
"Oh yeah, we will be taking the game seriously, we will be playing conference games, we like to do well," said Coach William Mayle.
Mayle has been the baseball coach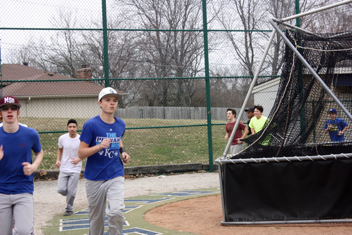 for three years and will keep the tradition of choosing Northtown as our rival. Northtown and Oak Park are tied 1-1, this year's games will be the tie breaker.
" There is a lot of work to do, a lot of preparation and lots happening," said Payton Cassidy.
For students who have not experienced the rush of participating at a professional field, it is a dream and an honor to take part. Oak Park baseball team has been a guest for more than three years.
"I have been there, it was a cool dream come true, we always dream of a professional level, last year I watched JV and Varsity," said
Cassidy.
The T-Bone stadium packs in 4,800 seats along with kids play area with a view of the field, the bullpen is also open forpeople to watch the players warm up.
"I'm feeling good, it will be fun and bigger field and fans," Replied Hudson Leach.