The People Versus the President: Why the People Protest
Hang on for a minute...we're trying to find some more stories you might like.
On Monday, Feb. 20, Presidents' Day, protests were held all over the country, from Boston, to Minneapolis, to Los Angeles, and even here in Kansas City to show President Donald Trump just how much the people dislike him.
The Kansas City protest took place at JC Nichols Memorial Fountain right by the Plaza from 4 to 7 p.m. The presence of police was not overwhelming however they were all on horseback. The number of people was quite surprising. It was easy to move around; however it seemed impossible to do so without almost running into someone's handmade sign.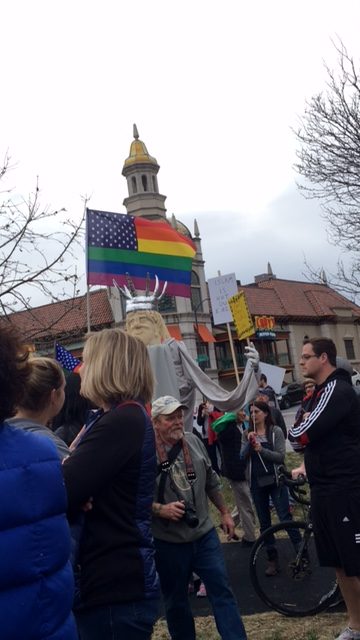 While the protest was created to stress the people's dislike of our president, people also protested numerous different issues facing America such as the DAPL, Planned Parenthood's funding, women's rights, LGBTQ rights, Black Lives Matter, the plan to build a wall, the immigration ban and much more.
"If protest wasn't necessary it wouldn't be a legal right," said sophomore Sarah Ealey.
Talking about this past year's election has always been a hot topic and most believe it shows more than just what the person voted for it shows who the voter is as a person.
Freshman Jackson Winfrey said he believes protest is not necessary and that people "should not protest against our leader whether or not you like them."
On the contrary, sophomore Ti Tran said he believes that "everyone has a right to free speech and this is their way to express it."
Some students didn't really have an opinion on Trump besides the fact that "he doesn't know how to control himself," said freshman William Pellant.
"The fact that Trump is in office "makes me uneasy" said protestor Carrie Callicoat.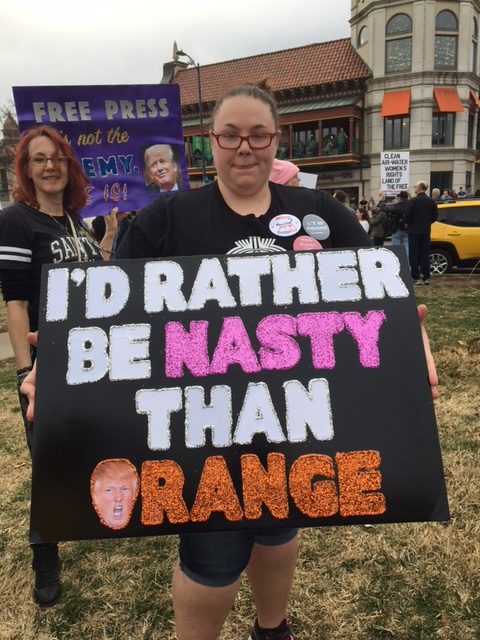 "It's very sad, we went on vacation the next day and cried the whole way there," Callicoat said, "After that we were very angry and now we just feel strong. [Protests] are unifying, it makes me feel good."
Over the next four years, Trump can expect "a lot of struggle, a lot of protests" said Miguel Morales, a protestor. "Protests are spreading across the country, they aren't diminishing, they are growing larger. I do what I can, when I can, how I can."
Winfrey has not felt anything except for "happiness" from Nov. 8 until today. He was prideful that Trump won, he did not expect it to happen. He is very confident in what Trump has done so far and looks forward to what comes next.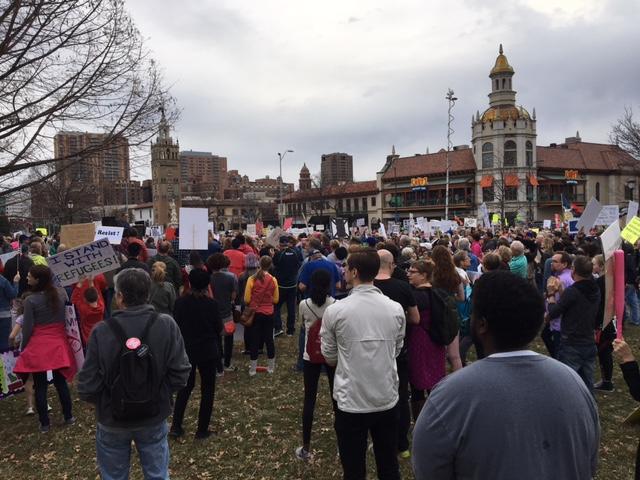 Decisions Trump has made is already effecting students heavily. Ealey's brother relies on IDEA, Individuals with Disabilities Education Act, to attend school here at Oak Park. Trump's nominee, and now the head of the Department of Education, Betsy DeVos, has removed IDEA from the Department of Education's website and in an interview completely avoided the topic of IDEA and what it means for citizens of this country.
Overall this has caused a wide variety of emotions from "disappointment, anger, distress and togetherness," says protestors Stan and Janie Epstein.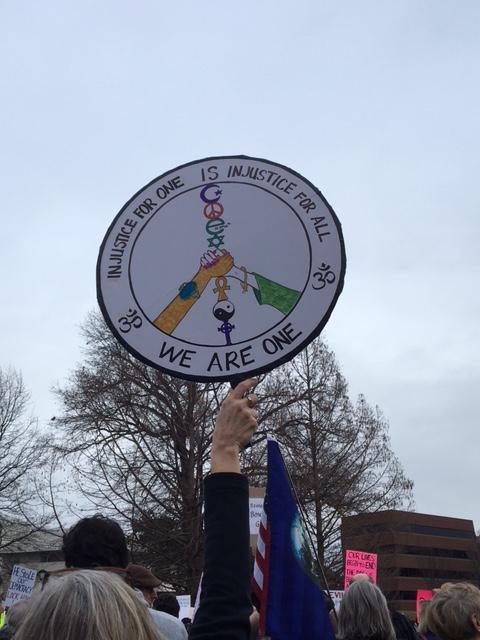 "We need to protect the Constitution," said protestors Yaneth and Gene Poarch.