Out of the Blue on Blue
Hang on for a minute...we're trying to find some more stories you might like.
What are legitimate reasons someone should be paid more than someone else?
On Jan. 30, Northland News published an article, titled "Musings: Northland Football Coaches Play High Priced Musical Head Coach," with claims from an anonymous source that next year's head football coach for Oak Park, Kenny Clemens, would be being paid six figures. Along with this it was stated that he would not have a classroom job. That Friday, Northland News released another article correcting claims of Clemens' pay, but still stood by publishing that article before being able to confirm or deny those claims with information from the three school districts he mentioned.
Northmen News believes he should be more apologetic about the false, unconfirmed information he spread. Northland News editor and publisher Andrew Palmer is just another example of how journalists with poor ethics push misinformation into today's society.
In his original article, Palmer spread false, poorly researched and unbacked information to a wide audience. In his article correcting his errors, "Musings: Correcting the Record on the Football Coaches Salaries," the lead states that "It [the previous article] quickly became the second most viral article ever published on this site since its creation."
We aren't bringing this up in order to claim he published the article knowing that it would drive traffic to the website. We are bringing it up because if it really is the second most viral piece on the website, it means the information spread faster and to a larger audience than the other content on the site.
We even saw evidence of that within the student body. Some students tweeted about it, including senior Mason Hagel.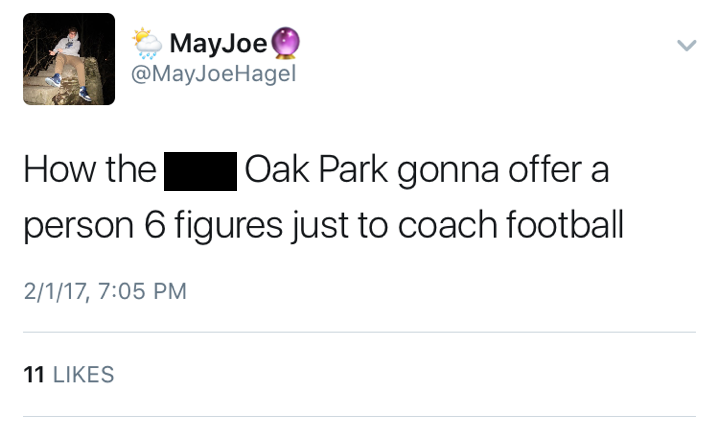 "I have no problem against him [Clemens] I think it's kind of too much to pay a coach six figures to coach football," Hagel said. "Of course we want to get a better football program, but six figures just doesn't seem like it helps the school that much."
Hagel saw the article after a friend sent it to him, and that friend saw it from another friend. The cycle could continue forever. This is a chain of misinformation being spread, and if these students don't see the article with corrections they will continue to spread it.
Clemens is being paid a base pay of $77,000 for being the district's Coordinator of Secondary Physical Education and Health, according to North Kansas City School District's executive director of human resources Mark Maus. This is also confirmed by the source Palmer took the time to speak to for his second article, executive director of organizational development Rochel Daniels, who also added with anticipated stipends for extra duties Clemens' final pay will be approximately $93,000.
In the original article published by Northland News, they were told by an unspecified source that the pay would be close to $115,000. That is a $22,000 difference.
The article also said Clemens would be receiving all that pay without a classroom job, but that isn't true either.
"Coach Clemens will have multiple responsibilities both at Oak Park and for the district," OP activities director Casey Vokolek said. "He will serve as the PE coordinator for the entire district.  He will also have responsibilities here at Oak Park that have yet to be determined."
There are other factors in his pay as well, including where he is placed on the salary schedule based on his years teaching and coaching.
"The practice of our Human Resources Department is to place all teachers and administrators on the appropriate place on the salary schedule according to education and years of experience during the hiring process," Vokolek said. "In addition, if they are a coach or sponsor of an activity, those people are placed on the stipend scheduled based on years of experience."
Palmer not only spread misinformation on the pay Clemens would be receiving, but also spread misinformation on why he was receiving this pay. He even made the district look like they were avoiding addressing Clemens being hired, when that wasn't the case.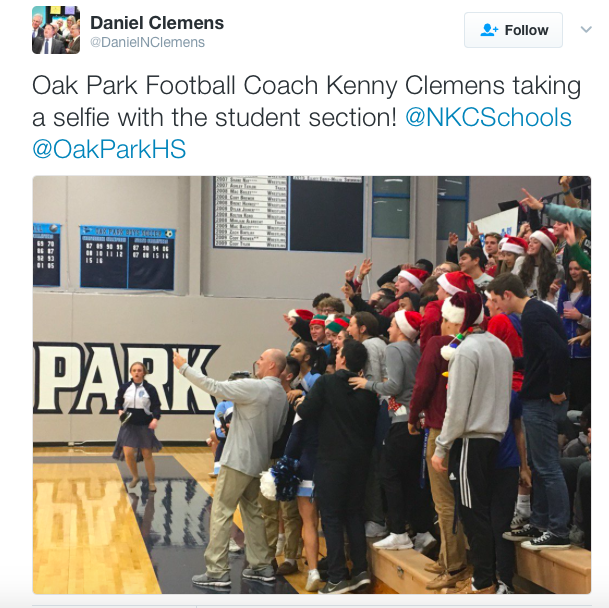 Oak Park students met Clemens before winter break, and tweets from superintendent Daniel Clemens were coming for just about as long.
 Sure Twitter isn't as popular as other social media platforms based on polling, but those polls include everyone of all age groups. There is no denying that Twitter is one of the more commonly used social media for teens. A quick glance around a classroom when laptops are in use will tell you that, and asking a student if they use Facebook is met with a reply about how it's become a site used more by parents than teens. The school district most often aims to put the information students are after on a site they more commonly use.
We could go on about inaccuracies and critiques of the original article, but in "Musings: Correcting the Record on the Football Coaches Salaries," Palmer addressed some of this. However, Palmer doesn't clear everything up and is sticking by his decision to publish the article with very few sources.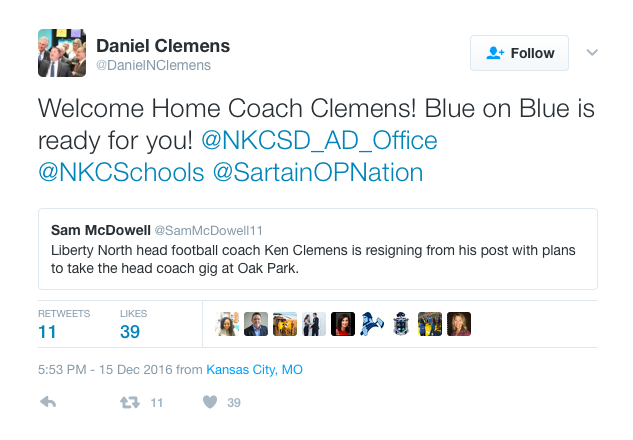 We opened this editorial by asking what a legitimate reason for someone being paid more might be, but now we want to exchange that with another question: What is a legitimate reason for publishing an article without all the facts?
In journalism being timely is important, but giving full and true information is everything. Today's news is riddled with biases and "alternative facts" that give journalism as a whole a bad reputation. Throughout the election and into his presidency Trump has even publically stated his disdain towards the media and some people have even agreed with him. Now is a time in history where media can't be trusted to inform the public and this is an example of exactly that.
We here at Northmen News hold ourselves to a higher level than that – we practice the art of being as accurate and truthful as we can.