HOSA Offers Health Career Opportunities
Have you ever thought about becoming a doctor, dentist or something in the health related field? Have you ever heard from a professional on what classes you should be taking in order to achieve your goals and dream in the future? After school every other Tuesday, there are meetings for HOSA which is a club to get your future started early in the health sciences.
"We have guest speakers from the health care profession every other meeting such as dentists, histologists, dieticians and anesthesiologists," said senior Sabrina Foster.
Foster is HOSA president and has been in HOSA for two years, which is as long as it's been at Oak Park.
"HOSA gives members insight into the field of health care. They are able to see if they would like to pursue careers related to those of our guest speakers. We also have other fun activities such as Homeostasis & Chill, our AR event. This year we are taking a field trip to Body Worlds. HOSA is just a good way for students to explore their interests in general," Foster said.
Foster would recommend HOSA to anyone who is possibly interested in the health sciences or even if they're unsure.
"Some of our speakers will bring in samples of their job. Last year we got to skype with a nutritionist. They told us how they got to their career and what they like about it," senior Kayla Turner said.
Turner has been in HOSA for two years and is the historian keeping track of everyone who is a member.
"This year the club is taking part in volunteer opportunities for children's mercy hospital and the St. Luke's hospice house," said junior Chad Humphrey, vice president and HOSA member for two years. "HOSA I believe can be looked at as a pipeline program to the amazing PTLW courses that the school offers, through the class credit is given and a greater chance for networking is raised."
HOSA is for everyone who wants to be involved in the health sciences or is interested in it throughout their lifespan. Their next meeting is Tuesday, Oct. 11, right after school.
"I look forward to seeing some new faces at our next meeting," Foster said.
About the Writer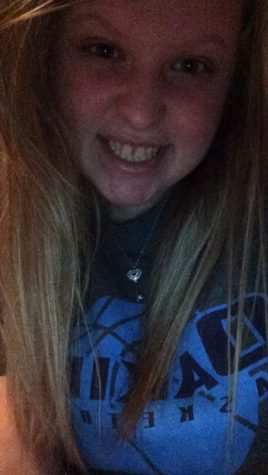 Bailee Treat, Editor-in-Chief, Reporter
My name is Bailee Treat and I started journalism last year. I like to write stories, but I mainly love to design. It's a great way to feature stories...