New Library Trend Comes to the LMC: Maker Space
The library is a place you can go when you want to study and work in a quiet environment. This year it added new features to make the library an even better place for students to work. This includes a 3-D printer, a stop motion animation studio, and even recreational items like board games.
The room all of these new features are being kept is known as maker space.
"[A maker space is] a place for people to create any project," librarian Angie Wiegers said.
Numerous schools around the nations have maker spaces and Weigers has wanted to create one even before she came to Oak Park, but she never had the funds until last year.
Currently the room contains Legos, board games, adult coloring pages and colors, decks of cards, and many more leisure items.
Up and coming there is going to be a 3-D printer and stop motion animation studio once the room has electricity, which Weigers hopes will be by the end of October.
"Kids can go online, create a project, and when they print it out [on the 3-D printer] it's a 1-inch project," Weigers said.
Anyone can come into the maker space, there is no reward system.
"It's really awesome. It's a great way to pass the time," junior Jessica McClanahan said. "It's just overall a really cool space."
Weigers says everyone has been great about treating the maker space with respect and putting things back where they go.
"Anybody's welcome to come in and use it when they want to create."
About the Contributors
Dakota Ake, Editor-in-Chief, Reporter
This is my second year on the Northmen's Log and I am one of the two editors-in-chief for this year. I have always enjoyed writing and being on staff...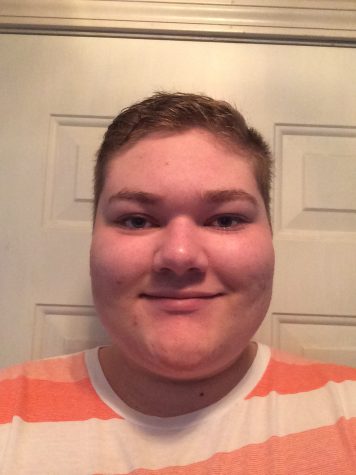 Chris Winegarner, Photographer
Hello! I am a Junior here at Oak Park and am excited to be working on the magazine for the first time this year! I really enjoy writing, but after taking...