Recipe: Crispy Churro Chips!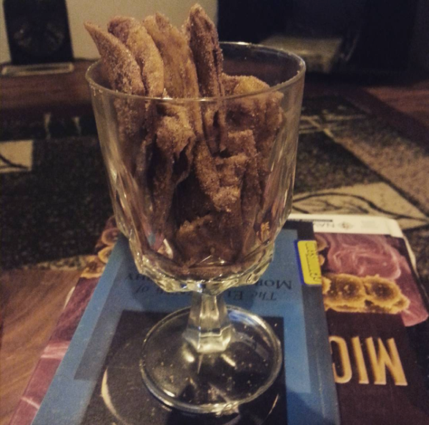 7-8 flour tortillas
1 c. granulated white sugar
1 tbs. ground cinnamon
cooking spray
1 large baking sheet
a pizza cutter
medium sized bowl
Directions:
Put the sugar and cinnamon in the bowl and mix thoroughly. Take the flour tortillas and cut them into 12 triangles using the pizza cutter. Spray each triangle front and back with the cooking spray. Toss each triangle in the sugar/cinnamon mixture until coated evenly. Place the triangles on a baking sheet in a single layer. Preheat your oven to 350°F and place the sheet in the oven for 14 minutes or until golden brown.