Candidates wake up, hope to be Sadie king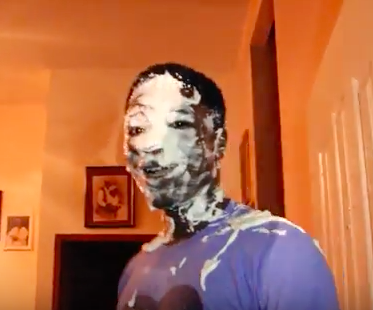 On the morning of Friday, Dec. 11, some of the Axe members woke up at 2 in the morning to wake up the Sadie Hawkins candidates for the 2015-2016 school year.
The theme of this year's wake ups was "The Polar Express," given that it's around Christmas time.
The seven candidates were Logan Allenbaugh, Ricardo Campos, Dalton Cassity, Dylan Deeney, Chuma Humphrey, Ryan Rogowski and George Tardey. These candidates were woken up in the most extreme ways, some ranging from a pie-to-the-face to being wrapped up like a present.
The assembly for the Sadie Hawkins dance is Friday, Jan. 29, the dance will be held on Saturday, Jan. 30.