No Shave benefits Shop with a Sheriff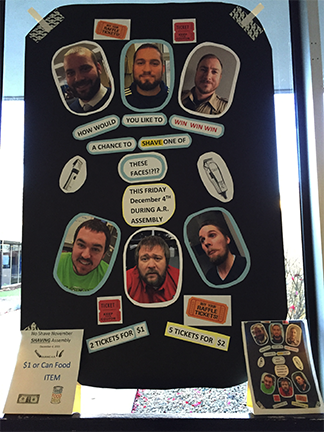 There was a numerous number of male teachers who participated in "No Shave November" to help children in need have the best Christmas possible.
Students at OP donated money to which teacher they want to shave their beards in a silly design.
There will be an assembly held Friday, Dec. 4 in the main gym during Academic Advisory. There will also be a raffle held during the assembly, and the winner gets to shave their desired teacher's beard.
All the money goes to children in need. Cpl. Scott Archer will be taking children in need to get Christmas presents with all the proceeds.
Please help support this amazing cause and come to the assembly Friday!
If you have any questions you can contact Cpl. Archer, [email protected]