Accomplishments and New Beginnings
The fall sports season is coming to a close and with that Oak Park teams accomplished a lot.
Softball grew its program and had the largest team they've had for a couple of years.
The boys swim team has boys advancing to state. They compete in two weeks at Mizzou.
Our football boys beat Northtown at their homecoming game!
The girls golf had a decent season, but will miss the multiple senior graduates next year.
Oak Park's favorite cheering squad won second at regionals! The cheerleaders will continue their competition journey at state in just a few weeks.
The varsity boys soccer team season is continuing as they battle for conference and district champs. Earlier in the season though they completed an amazing feat, beating Lee Summit after a double overtime in a PK shootout. Lee Summit was ranked first in the state and 22nd in the country.
Last but not least, the volleyball team, who has amazed the OP community. Those girls won both the conference and district championships. The volleyball team has not won both of those in the same year since 1985, a whooping 30 years!
With these sports ending or having already ended winter sports are just around the corner.
Both girls and boys basketball, wrestling, girls swim and winter guard all start in just a couple short weeks.
Conditioning has officially started for most of these sports; making the excitement for the season exponential.
Coach Joel Pabon is confident for his girls basketball team in the upcoming weeks, because he has what they can do in conditioning.
Boys basketball player, Ronney Goods said, "We have all of the pieces we need to have a successful season." He also said, "I am confident in my team that we can click the pieces together."
Wrestling state champion, Hunter Shelton, is back and better than ever with his cousin by his side this year. Hunter's cousin comes from Staley High School and could be a great asset to our wrestling Northmen.
Most of the girls swimmers, swim for a club team, they haven't stopped training meaning wonderful things for our Oak Park team. They are one of the best swim teams in the area; winning conference champs the past few years as long as countless individual awards.
Winter guard try-outs are this week. Second year winter guard coach is enthusiastic about trying new things. If you go to either a girls or boys basketball you may see them perform during half-time just like the Pommies.
No matter what is to come we can sure count on it being exciting! Oak Park winter athletes will amaze the student body just like the fall athletes did. Continue to keep on keeping on Northmen!
About the Writer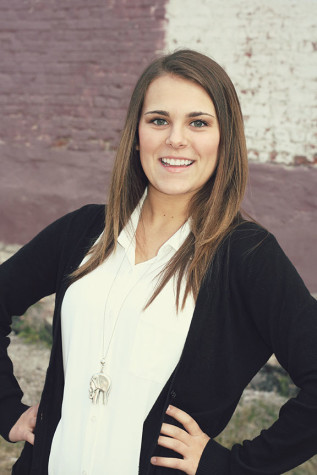 Taylor Dorrel, AXE Executive Producer
Hi! My name's Taylor Dorrel; and I am a junior at Oak Park High School.

It's my second year on the Axe.

I'm also involved in Pommies, soccer, NHS,...