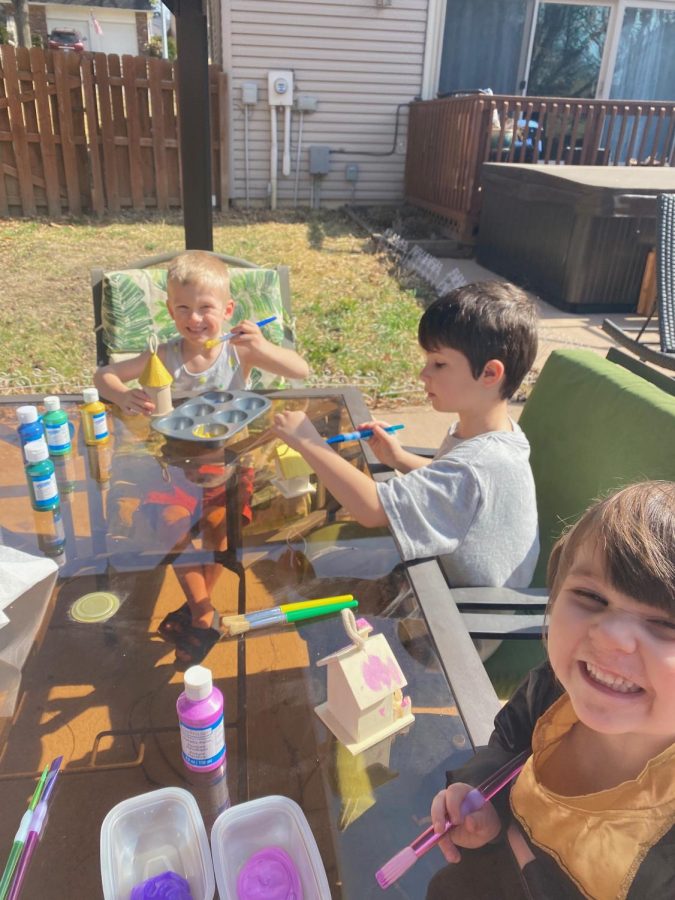 This year was very interesting due to a pandemic. Since many things opened back up, there will be a lot more freedom compared to last summer.
Senior Kaley Simpson said her school year was good despite having ups and downs.
She did have a tough time doing virtual learning and staying on task at first. Eventually, she found a solution to her problem and everything worked out in the end.
''This summer I'm going to try to get a job, get my life together and try to get my drivers' license finally,'' said Simpson. ''I was hoping to go at least to Worlds of Fun with my family and boyfriend, get out more and not wear masks everywhere.''
Junior Kylie Michael said her school year was okay and she doesn't have many complaints. She went to school less than half of the time because of COVID. She also didn't receive as much school work as she did in previous years.
''This summer I will be playing tennis, working and spending time with my friends,''
Summer vacation isn't just for students. Teachers also have fun when the sun is out. Social studies teacher Jake Voos says this school year for him was very challenging, but he's grateful that he has a job despite COVID.
 ''I'll work a little to pay for some summer trips. Hopefully, I am heading to California, and perhaps a few other spots. I'm also excited to take on some new hobbies and see new people,'' said Voos.
Math teacher Deborah Abernathy said the school year for her was filled with anxiety but is grateful everyone got through it.
''I will be traveling and spending time with my grandchildren and doing activities with my family. I'll be playing with my dogs too and prepare for a school year. I hope I can travel with Archer and Lincoln to the West coast and do a ''Planes, Trains and Automobiles'' trip. Starting with flying to Seattle, taking Amtrak to San Francisco, and then driving back through national parks.''