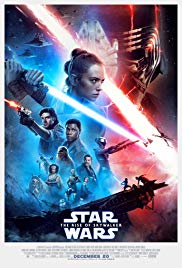 On Dec. 20, Walt Disney Studios released 'Star Wars: The Rise of Skywalker', directed by J.J Abrams. 'Star Wars: The Rise of Skywalker' is the third installment of the Star Wars sequel trilogy alongside 'Star Wars: The Force Awakens' (2015) and 'Star Wars: The Last Jedi' (2017).
As of Dec. 27, 'Star Wars: The Rise of Skywalker' grossed $316 million in the United States and Canada, and $282.3 million in other territories, for a worldwide total of $598.3 million according to the BoxOfficeMojo.Com.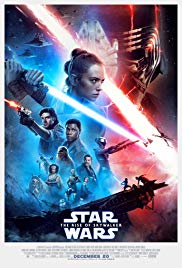 An instant recognizable name to anyone whose parents grew up in the 70s and 80s. Although the legacy of the 'Star Wars' franchise has been passed down from Luke Skywalker (Mark Hamill), Leia Organa (Carrie Fisher), and Han Solo (Harrison Ford) to the new 'torchbearers' of the franchise, Rey (Daisy Ridley), Finn (John Boyega), and Poe Dameron (Oscar Isaac).
While the film itself is a more than two-hour commitment, it's well worth it to see the amazing CGI, computer generated imagery, ws incorporated into this film that really makes the universe of Star Wars really shine out in its own individuality and culture. Not to mention it is the final film role the deceased Carrie Fisher, who passed away in December of 2016, will come out in.
Despite the eye-catching graphics of the film, story-wise the film was fast paced and emotional. Although I can't really say much regarding the lore the franchise has created, I haven't watched the past 'Star Wars' films of the 80s-2000s and I have only watched the latest films. I left the theatre with more questions than answers because it goes against some of the storyline established in the 2017 film, 'Star Wars: The Last Jedi'.
However, it does an amazing job in giving a tribute to the characters of the older films such as Leia, Han, Luke, and even- quick spoiler alert: Lando Calrissian (Billy Dee Williams), whom we haven't seen since the 'Return of the Jedi' film in 1983.
To avoid spoiling too much of the film, I can give you this bit of information. Our beloved trio (Rey, Finn, and Poe) alongside with some beloved characters such as Chewbacca and C-3PO adventure to learn more about Rey's past and the knowledge of the generations of Jedi before her, all while the surviving Resistance members prepare face the First Order as the final battle begins. While I don't want to spoil too much about the antagonist of the trilogy films, Kylo Ren / Ben Solo (Adam Driver) also has his own emotional story-arc within the film.
Overall, 'Star Wars: The Rise of Skywalker' was an emotional roller-coaster for me that was accompanied by the amazing graphics of the film. I do recommend the film for the casual movie-goer.